Manufacturing, printers & IP rights at Collyer Bristow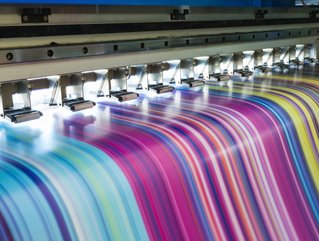 Printer ink
Patrick Wheeler, Partner & Zoë Dekker, Trainee Solicitor at Collyer Bristow, discuss manufacturing, printing technology and intellectual property rights
Can a manufacturer use technical functionality to ensure that end users can only employ those accessories or consumables that it has manufactured or approved, or can that be challenged in law? This question has been debated for over 35 years since litigation concerning copyright in spare parts for cars in the 1980s led to the passing of the Copyright Designs and Patents Act 1988.
Manufacturers and IP rights
HP has recently made headlines for remotely updating its printers so they would block rival ink cartridges. The reason given was "dynamic security", explained by HP as follows:
"The purpose of dynamic security feature is to protect HP's innovations and intellectual property, maintain the integrity of our printing systems, ensure the best customer printing experience and protect customers from counterfeit and third-party ink cartridges that do not contain an original HP security chip and infringe HP's intellectual property."
This has revived the discussion about the need to balance intellectual property (IP) rights with the prevention of anti-competitive practices. With this issue in mind, the UK Competitions and Markets Authority has stated that manufacturers should be clear and upfront, whether a printer is restricted to certain brands of consumables and that any claims about incompatibility are not misleading.
Broadly, ink cartridges can be protected either by patents or designs.
Patents cover 'inventions' – something newly manufactured, inventive and either something that can be made and used, a technical process or a method of doing something. Applying to register a patent is a far more rigorous and lengthy process than obtaining registered or unregistered design protection.

Protection of designs under English law is complex, and can potentially involve registered designs, unregistered designs and/or copyright. Registered designs help protect the appearance of the product – the external shape and appearance of the cartridge. They are relatively cheap and quick to apply for. Unregistered designs and copyright arise automatically provided certain criteria are met.
In Samsung Electronics v Maxperian (2016), the Hague District Court found that toner cartridges could be protected as EU Community Designs, on the basis that the cartridges did not constitute a component part of the printer (the printer is not an incomplete product without the toner cartridge). EU law is no longer directly applicable in the UK, but it can sometimes give a steer as to how an English court will decide a question.
How competition law applies in manufacturing
There is an obvious tension between IP rights, which give a monopoly to their owners, and competition law, which aims to prevent restrictions to free competition. Numerous cases have been decided over a long period of time in order to strike a balance.
UK and EU competition law prevents businesses with a dominant market position from unfairly exploiting their market strength to prevent competition. Tying – when used for the purpose set out above - is one such prohibited anti-competitive arrangement; a tying arrangement occurs when a producer refuses to sell a product (the tying product) unless the consumer either agrees to buy a different product (the tied product) or agrees not to buy the tied product from any other supplier.
Whether the tying of the sale of the printer to the sale of "original" ink cartridges amounts to abuse of a dominant position has been the subject of much discussion. They are not considered to belong in the same market - the printer exists in the primary market, whereas cartridges exist in the aftermarket. The aftermarket is a market for the supply of products necessary for the functioning of a long-lasting product, that has already been acquired (the primary product). Indeed, printers and ink cartridges are a key example of a primary market / aftermarket relationship, and have been the subject of aftermarket litigation, in particular in the Pelikan/Kyocera (1999) and EFIM (2009) cases.
As HP has explained, it wants to protect its IP and the integrity and efficiency of its printer technology. Poor quality and/or technically defective consumables (whether paper, ink cartridges, refillable cartridge inks or spare parts) threaten its desire to maintain quality and reputation standards.
However, competition authorities are quick to challenge protectionist measures which have the result of increasing the cost to consumers of using a product or restricting choice. It will be interesting to see whether HP is challenged under competition law. The key issue going forward will be the need for clarity with customers.