Replacing ageing machine tools with the help of asset finance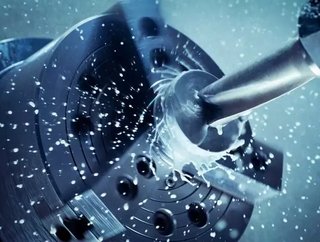 The machine tools industry is the mainstay of modern manufacturing and contributes significantly to the sector's growth. The latest global forecast fo...
The machine tools industry is the mainstay of modern manufacturing and contributes significantly to the sector's growth. The latest global forecast for the machine tools market projects a 5.5% annual growth rate through to 2019, and a growth of 6% when looking solely at Western Europe.
Part of what drives this growth is the sector's developments in technology. It is expected that as new machine tools with enhanced processing capabilities emerge, they will in turn increase the relative value of new products. With this in mind, machine tools users are increasingly recognising the need to upgrade in order to keep up with the latest technological developments and remain competitive in the growing market. There is evidence that some manufacturers have taken the first steps to replace ageing machine tools. This means that those UK manufacturers who have deferred investment may be at a disadvantage if they don't prioritise necessary upgrades and technology acquisitions.
Forward thinking manufacturers are also taking advantage of additive manufacturing or 3D printing technology. By adopting this popular technology, manufacturers can deliver new products to market at a faster rate. Similarly, with as much as a 30%-70% reduction in required materials 3D printing technology typically results in lower production costs.
Although harnessing technological innovations can help realise cost savings through improved production processes and increased automation, keeping pace with such advancements requires considerable capital expenditure. In this context, it is essential for machine tools users to seek new and sustainable ways of investing without hampering cash flow. Against this backdrop asset financing options such as leasing are coming to the fore as effective, alternative methods of funding equipment investments and upgrades. Such financing techniques spread the cost of the equipment over an agreed financing period, with monthly finance payments arranged to align with expected benefits gained over time from new/retrofitted equipment, such as improved productivity, operating cost savings, energy efficiency and increased capacity to underpin access to new markets. This removes the need for a large initial outlay, as well as providing flexibility to preserve resources  for other essential expenditures. Asset finance thereby allows machine tools manufacturers access to the latest technologies, without having to commit scarce capital or use traditional lines of credit. Financing arrangements can also cover other costs such as installation as well as providing the flexibility to upgrade technology in line with technology developments.
Tailored, all-encompassing financing packages tend to be offered by specialist financiers that have an in-depth understanding of production technology and its applications. They are therefore more capable of creating customised financing packages that fit the specific requirements of a manufacturing establishment – for instance, flexing the financing period to suit the organisation's cash flow. This contrasts with the standard financing terms usually available from generalist financiers.
With the machine tools industry on course for annual growth through to 2019, manufacturers will need to invest in the latest technology to stay at the forefront of an increasingly competitive and technologically advanced market. As the systems and equipment of production become more complex and specialised, accordingly manufacturers can anticipate the need to meet customer demand by rising to these new standards of production.  Though some manufacturers may find the potential costs of technology acquisition challenging, there are financing schemes available that mean investment in technology does not require a large capital outlay upfront. If manufacturers defer investment in new equipment, however, they may ultimately be left behind.