Semiconductor chip shortage & the automotive industry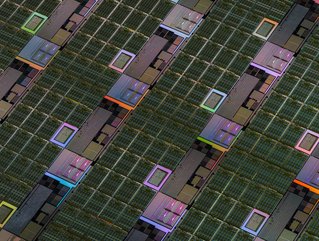 The global semiconductor shortage has hugely impacted the manufacturing industry. Browne Jacobson lawyer Paul Kirkpatrick discusses the shortage
The global semiconductor shortage has had a wide impact on the automotive industry. In the UK, the number of new cars being made is at its lowest level for 66 years, as businesses warn that the country is not doing enough to attract manufacturers.
The USA has announced US$50bn to assist chipmakers, in its Chips Act' and the European Union has offered €43bn to increase their own chip production. Due to this, semiconductor companies in the UK may choose to move abroad due.
Semiconductor manufacturing
IQE is a global supplier of advanced semiconductor wafers, founded in 1988 and based in Cardiff. CEO Americo Lemos has said that the government needs to change the manufacturing ecosystem in the UK, or risk losing IQE to a move abroad, where governments are more supportive of semiconductor manufacturers.
Lemos recently sat down with the UK government to discuss the semiconductor industry and the UK's role in it.
"It was great to meet with the team at 10 Downing Street to discuss the UK's role in the shifting global semiconductor industry," said Lemos. "With the UK's competitive advantage in some areas of the global supply chain and the potential to be a true global leader, it was a really productive conversation and we look forward to further engagement."
Automotive technology
Leading corporate lawyer, Paul Kirkpatrick, partner at Browne Jacobson, specialises in manufacturing and is concerned about the impact delays will have.
"The well-documented shortage of semiconductor chips has had a significant impact on the automotive industry," said Kirkpatrick. "The UK is currently undertaking a review of the industry - however action needs to be taken swiftly to ensure that opportunities for investment into the UK are not missed by virtue of delayed action. There has been debate within the sector around what the government strategy might look like, but the industry still awaits.
"To sound one further note of caution - a range of wider market factors (which to date have been somewhat overshadowed by the shortage of semiconductors) will continue to make the market a challenging environment for businesses. The rising cost of energy, rapidly climbing inflation, a wider supply chain and raw material crisis, and the uncertainty surrounding the impact of the war in Ukraine, will all continue to play a part.
"Having said this, the UK automotive industry has proven to be a greatly resilient place in the last few years. Automotive technology continues to move forward at pace, and the UK industry's global leadership in this area promises to stand it in good stead, despite current global challenges, and to allow it to remain at the forefront of a changing mobility market."