Siemens: UK Food & Beverage Industry Digitalisation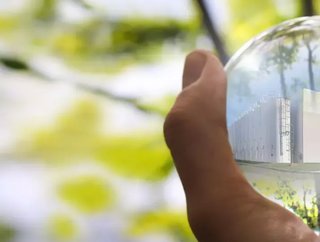 Siemens enhances its Solution Partner Programme targeting the digitalisation of the UK food and beverage industry 
In the UK, the food and beverage (F&B) industry has a turnover of more than £104.4bn, representing almost 20% of the total UK manufacturing industry. 
Prime for the adoption of innovative solutions that will boost productivity and improve energy efficiencies to combat climate change, Siemens - who has been at the forefront of empowering the F&B industry - has announced its plans to enhance its Solution Partner Programme for the industry's specific needs. 
"Siemens' global focus on the Food and Beverage sector is giving great insight into solving many of the sector's manufacturing challenges. The new expert partners will have access to this best practice and with their domain knowledge will be able to assist customers with value-added solutions, driving production efficiency with the deployed integrated technology," said Keith Thornhill, Head of Food & Beverage UK and Ireland, Siemens Digital Industries.
"Our portfolio covers the depth and breadth of automation and digitalisation. By combining this incredible end-to-end offering with solution delivery expertise of the solution partners we are opening a whole new world of value-driven solutions in Food & Beverage manufacturing," he continued. 
Collaborating with seven leading system integrators in the UK and Ireland - including adi Automation (part of adi Group), Briggs of Burton PLC, CG Controls Ltd, DPS Group, iTech Ltd, Kigtek Solutions Ltd, and Rockbrook Engineering Ltd - Siemens will work with these partners for their specific process knowledge, technical capability, and their ability to deliver Siemens' holistic solution.
The revamped programme will bring to the F&B industry a gamut of offerings such as automation integration concepts, process optimisation, cloud and data analytics, and energy reduction initiatives. A key aspect of the model for the F&B industry is its capability to sync with sector challenges such as productivity, agility, and the need for a decarbonisation agenda.
"With our new module, our expert partners will get monthly solutions training based on best practices from our experiences from around the globe. This will drive efficiency into their solution delivery and have the evidence to show ROI. Our goal is to give the end customer a de-risked integrated package, that is future proof and attainable," added Thornhill.
"Our partners will be able to offer advanced technology lead solutions with various financial options to cater for all budgets and aspirations. This will accelerate the decision-making process, deployment and bring business performance improvements from day one," he concluded.