Stratasys 'mindful manufacturing' & sustainability report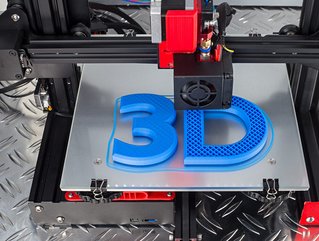 Stratasys' new sustainability report shows pursuit of 'mindful manufacturing' is good for business & that transformative technology can support the future
Industrial machinery manufacturing company Stratasys has released its ESG report, which covers the company's dedication to sustainability and includes its benchmarks for future aims. The full report can be read here.
Stratasys was founded in 1989, is headquartered in Rehovot, Israel, and had a 2021 revenue of US$607mn. The company is a leader in 3D printing solutions, used across a range of sectors, including aerospace, automotive, design and healthcare.
Mindful manufacturing in sustainability
Stratasys established its ESG strategy in 2021, in a commitment to uphold sustainable Mindful Manufacturing, which involves:
The redesign of processes, parts and supply chains from a sustainability perspective
Using 3D printing across the product lifecycle to increase sustainability and encourage business growth
Responsible production and consumption
Corporate transparency, people-first initiatives and social impact programmes
Using renewable energy
3D printing, also known as additive manufacturing, can help Stratasys' to achieve its environmental goals: minimising waste and printing objects of a lighter weight, but which are just as durable as ones which have been traditionally manufactured.
In an example given by Stratasys, one airline found that the reduction of 0.45kg of weight from an aircraft can save up to 53,000 litres of fuel each year.
Transformative technology for a sustainable manufacturing industry
Stratasys CEO Dr. Yoav Zeif knows that global manufacturing is at a crossroads.
"Due to growing pressure to address supply chain challenges and energy efficiency needs, 3D printing is increasingly being explored to meet such business goals," said Dr Zeif. "I believe that during 2022 and into the next decade, rapid growth in the adoption of manufacturing-scale 3D printing will bring additional innovation to the market, improve supply chains and reduce environmental impact.
"With growing adoption, advanced software platforms, and collaboration with industry-leading customers around the world, the Stratasys portfolio will continue to provide transformative technology to support the factory of the future.
"Together with our corporate purpose of empowering people to create without limits for an economical, personalised, and sustainable world, this report reflects our deep commitment to a comprehensive, industry-leading ESG strategy."
"As a leading global polymer 3D printing solutions provider, we have the ability to make a measurable impact on some of the world's most pressing challenges, from building circularity into the economy to creating more inclusive educational opportunities," agreed Rosa Coblens, Stratasys Vice President of Sustainability. "Given our position as a sustainability leader, this report demonstrates our long-term commitment to continuous self-evaluation and improvement, help industries be more operationally and economically efficient, reduce supply chain reliance and improve our planet."