Tesla halts Model 3 production for a second time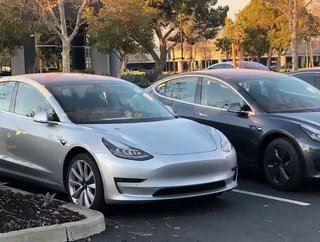 Buzzfeed has reported that Tesla has halted the manufacture of its Model 3 for up to five days to address issues within the production line. Increased d...
Buzzfeed has reported that Tesla has halted the manufacture of its Model 3 for up to five days to address issues within the production line. Increased demand has seen demand soar, and the company is struggling to meet such ongoing demand.
This period will enable the company to resolve potential bottlenecks to ramp up production numbers, boosting efficiencies across the chain. However, many employees have been forced to take holiday time or be unpaid during this shutdown, a move which has come under scrutiny.
Although production figures are rising, they have yet to meet the company's objective to manufacture up to 5000 vehicles each week by the end of Q2.  
Shares declined slightly as the news broke.
Although it is well known that shutdowns pre-production remains common, experts have stated that shutdowns during the manufacturing period are unheard of.
"This shutdown is most likely for the purpose of ripping out all the '22nd century' fully-automated assembly systems which were going to 'revolutionize automotive manufacturing' and turned out not to work," Bob Lutz, former General Motors Vice Chairman informed The Baltimore Sun.
"Traditional automakers adjust bottlenecks on the fly during a launch. This is totally out of the ordinary," claimed Dave Sullivan, an analyst at AutoPacific Inc.
Musk has claimed that the company has relied too much on robotics and automation across its manufacturing capabilities, and has recently released a tweet, stating: "Yes, excessive automation at Tesla was a mistake…To be precise, my mistake. Humans are underrated."
However, he remains confident that the company will become profitable in the following months, where the company will accelerate production by operating its Californian assembly plant 24/7, adding a further shift towards its general assembly, body and paint operations and employing an extra 400 workers to get the job done.
See also
A recent internal email, sent by Musk has been released by Jalopnik, has been released highlighting his intentions to guarantee profitability.
"Starting today at Giga and tomorrow at Fremont, we will be stopping for three to five days to do a comprehensive set of upgrades. This should set us up for Model 3 production of 3000 to 4000 per week next month," he said.
"Another set of upgrades starting in late May should be enough to unlock production capacity of 6000 Model 3 vehicles per week by the end of June."
Placing increased pressure on suppliers, he added: "Our suppliers will be required to demonstrate a Model 3 capacity of ~6000/week by building 850 sets of car parts in 24 hours no later than June 30th.
"Any Tesla department or supplier that is unable to do this will need to have a very good explanation why not, along with a plan for fixing the problem and present that to me directly."
"I understand that this will be considered an unreasonable request by some. That's ok, there are lots of other car companies with much lower standards. They just can't work with Tesla."
He also illustrates his frustration with contractors,
"I have been disappointed to discover how many contractor companies are interwoven throughout Tesla. Often, it is like a Russian nesting doll of contractor, subcontractor, sub-subcontractor, etc. before you finally find someone doing actual work. This means a lot of middle-managers adding cost but not doing anything obviously useful," he says.
"All contracting companies should consider the coming week to be a final opportunity to demonstrate excellence. Any that fail to meet the Tesla standard of excellence will have their contracts ended on Monday."
With a mission to rein in further expenditures, Musk will also require all expenses over a million dollars to now go to him for direct approval.