Top 10 consumer manufacturing companies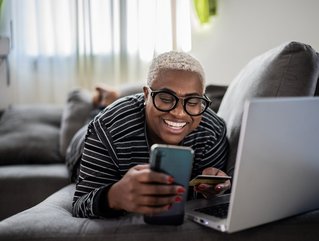 Top 10 consumer manufacturing companies
Procter & Gamble, Unilever, Nestlé, Coca-Cola, PepsiCo, Johnson & Johnson, Sony, Samsung, Apple & Nike are our Top 10 consumer manufacturing companies
The word 'manufacturing' conjures up images of steel and microchips, but the manufacturing sector is responsible for mixing chemicals for toiletries, upholding the best recipes which keep the food supply chain running and producing the electronics you're using right now.
Here are our Top 10 consumer manufacturing companies.
10. Procter & Gamble
In 1837, Procter & Gamble started work as a soap company. By 2023, it has become a consumer manufacturing favourite of various household goods. From Fairy washing-up liquid in kitchens across the world to bottles of Febreze safely installed in house-proud bathrooms, P&G keeps consumers' homes clean and tidy.

9. Nestlé
Founded in 1866 in Vevey, Switzerland, Nestlé started out offering tired parents baby milk formula, which began to reverse devastating mortality rates. Nestlé promotes 'Good Food, Good Life' for all - from its farms to consumer kitchens with its well-loved food products, including titans such as Nescafé and Kit Kat.

8. The Coca-Cola Company
Coca-Cola is worth US$43bn and runs various soft drink brands, including Coca-Cola, Diet Coke and Sprite. Starting out as a medical tonic, the drink moved to become a consumer drink of choice, in part thanks to its renowned marketing techniques from its 'Holidays are coming, Holidays are coming' Christmas ad intro, to celebrity partnerships with Taylor Swift, Elvis, Matt LeBlanc and many more.
7. Pepsi
Pepsi first hit shelves in 1893 and was advertised as a digestive aid. It's been a fizzy ride since then - Pepsi entered bankruptcy in 1923 and offered beverage rival Coca-Cola the opportunity to buy it, which was declined. The companies have been vying for consumer attention ever since with celebrity endorsements, as well as stationary sets and clothing.
6. Kraft Heinz
Kraft's brands include Oscar Mayer, known for its chilled ready meals and Heinz, the manufacturer of baked beans and tomato ketchup, staples of kitchen tables across the world. The company is appealing to consumers with its responsible, sustainable food manufacturing practices, from committing to achieve net-zero greenhouse gas emissions across its operational footprint and global supply chain by 2050, to driving long-term sustainable growth by hiring best-in-class talent.

5. Johnson & Johnson
Johnson & Johnson has been manufacturing healthcare products for 130 years. Founded in New Brunswick, New Jersey, USA, the company remains headquartered there. Over the counter consumer-favourite healthcare products include Band Aids and Imodium.
Earlier this year, The National Association of Manufacturers' Manufacturing Leadership Council awarded J&J's Bart Talloen, Vice President Supply Chain Strategy & Deployment, the 2023 Manufacturing Leader of the Year award.

4. Sony
The Sony Group's Purpose is to 'fill the world with emotion, through the power of creativity and technology'. Japan has a rich manufacturing tradition and tech titan Sony manufactures many best-loved consumer electronics, including gaming consoles, televisions, headphones and cameras. In addition, Sony works in film, music, biotechnology and even electric vehicles.

3. Samsung
The South Korean conglomerate Samsung is the biggest company in the country and manufactures electronics, appliances and mobile phones, as well as semiconductors and memory chips used in these devices. There are 1.033bn Samsung users in the smartphone market, which is 14% of the total global smartphone users.

2. General Electric
Industrial machinery manufacturer General Electric Company (known as GE) was founded by Thomas A. Edison, in 1889. The company has brought household appliances to consumers such as dishwashers, washing machines and fridges.
GE utilises smart manufacturing technologies to increase efficiency, from additive manufacturing to enhance production capabilities to smart manufacturing, where it is exploring the potential of emerging technologies like AI, robotics and augmented reality. GE's goal is to 'rise to the challenge of building a world that works'. While GE has diversified its business, it also remains a significant player in the consumer appliance and lighting industries.

1. Apple
Apple was founded in 1976 and based in Los Altos, California, United States, and manufactures everyday consumer products such as iPhones, Mac computers, AirPods, Beats and the HomePod. The iPhone was first sold in 2007 and 2bn have been bought since then, with Netizens in China and the USA buying the most.
RBC Capital Markets conducted a survey of smartphone users, asking if they would stick with the brand they had when they brought their next phone. 83.4% of iPhone users said yes, with only 64.2% of Samsung owners saying the same.


*************************************************
For more insights into Manufacturing - check out the latest edition of Manufacturing Magazine and be sure to follow us on LinkedIn & Twitter.
Other magazines that may be of interest - Healthcare Digital.
*********************************************
BizClik is a global provider of B2B digital media platforms that cover 'Executive Communities' for CEO's, CFO's, CMO's, Sustainability Leaders, Procurement & Supply Chain Leaders, Technology & AI Leaders, Cyber Leaders, FinTech & InsurTech Leaders as well as covering industries such as Manufacturing, Mining, Energy, EV, Construction, Healthcare + Food & Drink.
BizClik, based in London, Dubai & New York offers services such as Content Creation, Advertising & Sponsorship Solutions, Webinars & Events.