Trailblazer: Ursula Burns, former CEO of Xerox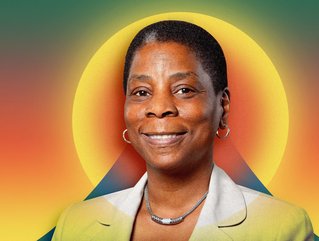 Ursula Burns
Ursula Burns, the first Black female CEO of a Fortune 500 company, never understood the pressure to 'have it all' & made it her way
For many working mothers, there's still the pressure of trying to 'have it all': a Facebook-perfect marriage, happy children, a tidy home and Insta-worthy garden, a wide circle of friends, being a regular presence at the gym, and hitting career milestones.
But Ursula Burns, the first Black female CEO of a Fortune 500 company, never understood the pressure.
"I was not a believer that you had to go to all your kids' games. I just don't understand what that's all about," she flatly told CNBC. "It takes a village, and we had the village."
As Burns began to rise up in the business world, her husband, the late Lloyd Bean, retired to be a full-time dad to their two children, Melissa and Malcolm. The family was supported by wider family members, too, allowing Burns to lead Xerox from 2009 to 2016.
Founded in 1906, Rochester, New York, Xerox began as a printing service and has since grown to become a leader in digital document products and services. Scientists and engineers at Xerox use augmented reality, robotic process automation, additive manufacturing, Industrial Internet of Things, and cleantech in their work.
Ursula's career and supporting STEM students
Born and raised on Manhattan's Lower East Side, Burns and her siblings were raised by their Mother, who took on various jobs to earn enough money to pay for their education. At Cathedral High, a Roman Catholic preparatory school, Burns enjoyed maths – something recognised by teachers.
She then went on to study at the Polytechnic Institute of New York University in Brooklyn and earned a bachelor's degree in Mechanical Engineering in 1980. At Columbia University, she completed a master's degree in Mechanical Engineering and then joined Xerox as a summer intern for mechanical-engineering. This also paid part of her educational costs.
Once her master's degree was completed, Burns started working at Xerox full time, beginning in product development. By 2000, she was Senior Vice President of corporate strategic services, where she was able to learn more about global research and product development. In 2007, Burns became President of Xerox, and CEO in 2009. That year, then-President Barack Obama appointed Burns to guide the White House National STEM programme, an initiative that encourages the youth in STEM careers. Burns was appointed Xerox's Chairman of the Board in 2010.
Supporting employees in the workplace
Burns left Xerox in 2016, but the company continues to move in a sustainable direction.
It was recently named as one of Corporate Knights' Global 100 Most Sustainable Corporations in the World.
The Age Friendly Institute has recognised Xerox as a Certified Age Friendly Employer™ (CAFE) – the USA's only certification programme that identifies businesses welcoming and supporting those aged 50+.
The title of Burns' 2021 memoir, 'Where You Are Is Not Who You Are', is based on a quote from her Mother.
"I had to always remember during my rise to the top, that those circumstances were only a portion of who I was. People around me, even if they didn't have as much as I had – or had more – were worthy of attention. It was my Mother's way of saying 'Don't get too big for your breeches', make sure that you understand that humans are humans. They deserve respect and being cared for."