Yann Rageul of Stratasys on lean supply chains & 3D printing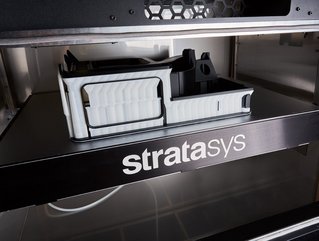 3D printing
Geopolitical instability has led to lean supply chains & a advanced 3D printing which can make manufacturers more resilient, says Stratasys' Yann Rageul
Yann Rageul is the Commercial Leader of the Industrial Business for EMEA and Asia at Stratasys. The business is leading the global shift to additive manufacturing (AM), providing 3D printing polymer solutions across industries such as aerospace, automotive, consumer products, industrial machinery and healthcare. Rageul's role within that is driving the manufacturing segment, with a particular focus on helping businesses to solve their supply chain issues through additive manufacturing.
Prior to working at Stratasys, he held managerial positions at Romax Technology, Ford Motor Company and Ricardo Strategic Consultancy.
"I have seen first-hand the opportunities that are emerging at the intersection of technology, software and engineering," he says. "From the outset of my professional career, I have been fascinated by the way in which disruptive technologies are changing the face of manufacturing, and 3D printing is one of the most transformative technologies we have seen to date, with almost limitless potential looking ahead. It's an extremely rewarding industry to work in, and one which I'm excited to see evolving year upon year."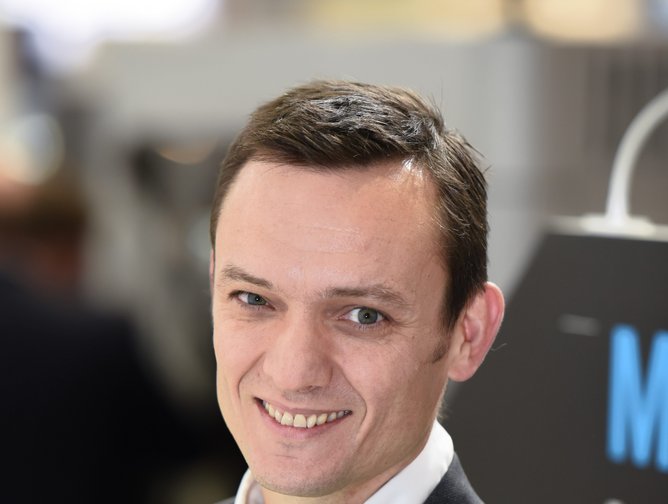 Yann Rageul
Challenges manufacturers face from global geopolitical instability have led to lean supply chains
We live in a world where business is globalised and interconnected. Production takes place in global value chains (GVCs), in which raw materials, parts, and intermediate goods are shipped back and forth around the world for sourcing, assembly and distribution before they reach a customer.
"We have grown accustomed to this happening quickly and many companies have opted for just-in-time production to ensure lean supply chains and keep expenses down – however recent years have demonstrated just how fragile these GVCs are. With this level of uncertainty, manufacturing and supply chain leaders are now seeking solutions that deliver speed and adaptability so production can ramp up and down, switch gears or even shift to new locations. This has put the spotlight on AM.
"With factors such as the recent conflicts, labour shortages and pandemic all causing disruptions worldwide, AM has been able to offer manufacturers the ideal solution to facilitate an immediate switch in production. By enabling local, on-demand production, AM provides a level of flexibility which is proving to be a critical lifeline in such an uncertain, changeable landscape."
Macroeconomic trends and their impact on the manufacturing sector
Rageul believes that the trends we are seeing economy-wide are essentially tied into these same global events.
"It's all connected," he says. "For example, where we see disruptions to supply chains, this causes an imbalance in supply and demand – and ultimately a rise in inflation, which manufacturers are no doubt feeling across the board."
When faced with these pressures on the bottom line, it is natural for companies to look for cost efficiencies and savings. Whilst manufacturers' first line of defence in these situations is often to explore budget lines to be cut, it is in fact investment in innovation that can help businesses with immediate challenges today. This has been shown by the way in which AM can be deployed throughout the value chain to enable the overall flexibility manufacturers need while also reducing costs in real-world applications today.
"The replacement of machined metal parts with FDM-printed polymer-composite parts and the possible switch from parts produced with traditional manufacturing processes like injection moulding to new technologies like SAF are just a couple of examples for savvy manufacturers to look at," says Rageul.
How 3D printing can enable manufacturers to increase business resiliency
3D printing offers manufacturers an unprecedented level of flexibility in the design-to-part cycle. The classic case study for 3D printing is as a prototyping tool to compress development time.
"In this application space, 3D printing allows companies to pivot to new products more quickly, reduce the time and expense of developing new product ideas, and extract first mover advantage in a competitive market," says Rageul. "The concept of replacing metal fabricated or CNC-machined jigs and fixtures is already well established across today's industry landscape, largely due to the introduction of Stratasys' extrusion based FDM technology over 30 years ago. Now, the latest composite materials like Nylon CF10 or Nylon 12CF are enabling manufacturers to further push boundaries and venture into new applications such as metal forming with 3D printed composite polymer."
The technology can also be used to complement traditional manufacturing processes, offering a greater level of flexibility.
"For example, our recently-launched SAF technology is a plastic powder bed fusion process that enables AM to either compete against injection moulding or complement the process, depending on requirements – reducing lead time from weeks to days whilst providing both competitive cost per part and best in class accuracy and repeatability.
"In a nutshell, exploring the full potential of AM can not only help manufacturers to address today's challenges, but also ensures that companies are better equipped to deal with the challenges of tomorrow, too."
The next 12 months hold a lot for Stratasys.
"Firstly, we are seeing a significant acceleration in materials development for AM industry-wide, which is a particular focus for us here at Stratasys. As 3D printing evolves and develops, we are continually seeing new applications, particularly in end use parts, which naturally attracts the attention of material companies."
That, in turn, opens up new manufacturing applications – it's a virtuous cycle and one which Stratasys will continue to move forward.
"For our FDM systems, for example, where we would once have been bringing new materials to market every 18 months, we have now been able to deliver more than a dozen new materials this past year alone, between us and our partners. Strategic partnerships and acquisitions are also a key part of this long-term vision, allowing us to expand our in-house materials expertise, for example through the pending acquisition of Covestro's AM materials business."
Rageul sees an industry-wide focus on 'scaling up' additive manufacturing, which means that the sector needs to look beyond hardware and into the software enabling these developments.
"There is absolutely no doubt that Industry 4.0 integration will be central in the coming years. For Stratasys, building connectivity and automation into our systems is already at the top of the agenda, reflected within our latest developments and also a central part of our R&D efforts – for example, in making SDKs available to connect systems to enterprise manufacturing applications. Stratasys also recently demonstrated a Production Automation Cell, which automates the process of moving parts from a fleet of industrial 3D printers to post-processing systems – demonstrating how this focus on automation can ultimately improve throughput and productivity."