McKinsey: Eight Industry 4.0 Value Drivers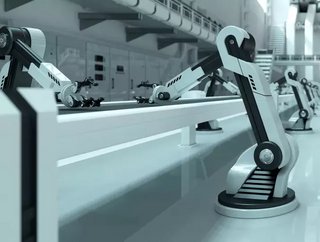 Manufacturing Global breaks down McKinsey & Company's 'Digital Compass' designed to help organisations identify and prioritise optimisation opportunities
With 94% of manufacturers reporting that the pandemic has had a long term effect on their business, many as a result have turned to Industry 4.0 capabilities to mitigate the impact from the disruption. And it's not slowing down.
The Industry 4.0 market expected to reach US$337.1bn by 2028, we look at McKinsey & Company's 'Digital Compass', a diagnostic framework designed to help manufacturing organisations identify and prioritise optimisation opportunities along the digital thread.
The framework identifies eight value drivers that have a significant impact on the performance of a typical manufacturing organisation.
"Industry 4.0 enables a more flexible and more modular production through flexible production equipment and automation technology. This will allow manufacturing companies to react faster to changed demand, covering both production volumes and a variety of products. Machinery companies will extend their current competences in order to optimize their customers' businesses. This will allow them to unlock vast new potential. Industry 4.0 requires the convergence of business IT and manufacturing IT systems. Applications and different engineering disciplines have to grow together and collaborate in an interdisciplinary way to create additional value through better usage of data," says Dr. Jan Stefan Michels, Head of Standardization and Technology Development at Weidmüller.
08: Services and Aftersale
With the cost of operations driven by service costs and machine downtimes, McKinsey stresses that offering solutions that decrease these to customers can drive further value. Typically manufacturers experience a 10 to 40% maintenance cost reduction through the use of remote and predictive maintenance.
"One of these service levers is remote maintenance, and Secomea provides an example of its success. The company offers software solutions that allow technicians to establish a secure remote connection to industrial equipment to carry out a diagnosis without visiting the site. A customer reported that 50 percent of the issues that normally require an on-site visit could be resolved remotely," says McKinsey.
07: Time to Market
When it comes to time to market, manufacturers that reach a given market with a new product earlier can increase revenues and create potential early-mover advantages. Therefore, McKinsey explains that naturally any Industry 4.0 capabilities that speeds up the development process - concurrent engineering or rapid experimentation and prototyping - will drive this value. Typically, industry 4.0 can reduce the time to market by 30 to 50%.
"An extreme example is Local Motors. This manufacturer produces cars almost completely through 3D printing, with a design crowd sourced from an online community. They were able to reduce the development cycle from the industry average of six to seven years to one year and achieved a massive cost reduction in R&D," says McKinsey.
06: Supply and Demand
"Only a perfect understanding of the customer demand – regarding both the quantity and the product features customers are willing to pay for – maximises the value captured from the market," states McKinsey.
With this in mind it is therefore important for manufacturers to optimise the match of supply to the actual demand. By harnessing Industry 4.0 solutions such as crowd forecasting based on advanced analytics can help to increase demand forecasting accuracy by 85% or more on a weekly basis.
"One automotive OEM uses the data-driven design lever by gathering information via the online configurator on its web site and actual purchasing data to identify the product options that customers are willing to pay a premium for. As a result, the product offering could be limited to only 13,000 relevant options, thereby significantly decreasing development time and production costs," adds McKinsey.
05: Quality
"Improving quality is a value driver since scrap and products requiring rework lead to extra costs (for machine time, material and labor). These quality inefficiencies are caused by unstable processes in manufacturing, deficient packaging in the supply chain or distribution, and unskilled installation," explains McKinsey.
Eliminating these issues at the value creation stage by harnessing industry 4.0 solutions such as SPC, advanced process control (APC) and digital performance management can drive real value for manufacturers. Typically manufacturers see a decrease in cost related to low quality products of around 10 to 20%.
"Toyota, for example, uses advanced analysis for real-time problem solving in the production process. Real-time data analytics and APC enable real-time error corrections to minimise rework and scrap," says McKinsey.
04: Inventory
Putting it plainly, McKinsey states "too much inventory ties up capital, leading to high capital costs." But, by reducing excessive supply in stock can lower these.
Industry 4.0 capabilities allow manufacturers to target excess inventory, including inaccurate stock numbers, unreliable demand planning, or overproduction. Typically organisations can reduce costs for inventory holding by 20 to 50%, by harnessing solutions such as real-time supply chain optimisation.
"Würth's iBins, for example, uses intelligent camera technologies to capture the actual fill level of a supply box whether it is stored on the shelf or has been moved to the production line. The box is wirelessly connected and automatically reorders supply based on accurate fill information," says McKinsey.
03: Labour
With labour being an important cost driver for most, it is therefore important to improve productivity in order to drive value. McKinsey explains that such value can be captured via levers that reduce waiting time or by increasing the speed of workers' operations by reducing the strain or complexity of their tasks.
"Etalex, a Canadian manufacturer of warehouse furniture, introduced collaborative robots to increase labour productivity in their plant, as they were facing two problems: workers were manually loading press brakes with large metal parts, which is a physically straining task. Furthermore, the limited space did not lend itself to the addition of large machinery. Etalex therefore introduced human-robot collaboration, allowing humans and machines (collaborative robots from Universal Robots) to work in close proximity to each other without risking injury [to] the workers [...] Etalex was able to increase throughput, such that sales were increased by 40%, while maintaining the same employee base," says McKinsey.
02: Asset Utilisation
"Improving asset utilisation drives value by making the best use of a company's machinery park," says McKinsey, who highlights that this is especially true in asset-heavy industries with expensive machinery. "Every minute a machine does not produce causes a loss in terms of capital expenditures and lost revenue."
Harnessing Industry 4.0 capabilities such as predictive maintenance can drive value by reducing planned machine downtime, unplanned machine downtime, or changeover times. Typically predictive maintenance decreases total machine downtime by 30 to 50% and increases machine life by 20 to 40%.
"GE10 offers predictive maintenance in which remote sensors collect and report data on the condition of the machinery. Based on the sensor data, early signs of problems are detected for timely correction at minimal costs, maintenance resources can be prioritised and optimised, and machine availability can be increased," adds McKinsey.
01: Resource and Process
"Improving a process in terms of material consumption, speed or yield drives value – in the first case via decreased material costs and via increased revenues through more output in the second and third cases," explains McKinsey.
An example of how Industry 4.0 can improve resource and process effectiveness is real- time yield optimisation. Typically real-time process optimisation improves throughput by up to 5%.
"Employed in a cement kiln by ABB.8 At this kiln, a computer-based system for controlling, stabilizing, and optimizing process variables was introduced. It mimics the actions of an "ideal" cement plant operator focused on achieving particular targets," adds McKinsey.