Manufacturing Digital news roundup: lean & sustainable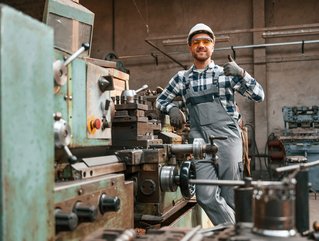 Manufacturing
This week in Manufacturing Digital, we looked lean manufacturing, Microsoft's use of IIoT technology, sustainability & our Top 10 Turkish manufacturers
In the early hours of 6th February, 2023, the border of Turkey and Syria was struck by a 7.8 earthquake, affecting both countries. The fiercest for 100 years, up to 40,000 people have lost their lives so far.
The sheer scale of devastation will cause conflicting and ongoing supply chain disruptions to pile atop one another due to damaged ports, bridges, and roads across Turkey, with manufacturing companies similarly impacted. Supplies such as food, water, and other aid have already been difficult to deliver to areas in both Turkey and Syria, with debris blocking roads and many other buildings on the cusp of collapse.
Turkey's manufacturing sector includes that of vehicles, responsible for 15.2% of Turkey's total exports and totalling US$23.9bn of the country's revenue. So here, we're taking a look at the Top 10 manufacturing companies in Turkey – and wishing them a quick recovery.
The case for lean manufacturing has never been stronger. The increase in costs of materials, with building materials increasing by 25% in 2022 compared to 2021, means that minimising waste and reducing overall costs is a huge priority.
The current skills shortage in the construction industry also reveals an area of weakness, and modular building helps to close that gap, says David Harris, Premier Modular CEO.
Colin Lloyd is Head of Business Excellence at Element Six, a global leader in synthetic diamond and tungsten carbide advanced material manufacturing.
"Element Six has a rich history in synthetic diamonds, spanning over 70 years. We played a pioneering role in the development of the material and its growth methods, which include HPHT (High Pressure, High Temperature) and CVD (Chemical Vapour Deposition). Innovation has played a crucial part in that success," said Lloyd. "However, we recognise that, even as a world-leading company, we cannot stand still. Throughout the decades, we held a fundamental, long-standing principle of 'doing something better today than yesterday', and this still holds true, all these years later."