Procurement & Supply Chain
Manufacturing news roundup: decarbonisation & supply chains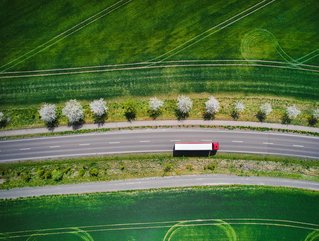 This week in Manufacturing Digital, we looked at how the sector is embracing renewable energy, the move towards decarbonisation & how supply chains change
Drax is a renewable energy company on a mission to move the manufacturing sector in a decarbonised direction. Headquartered in Yorkshire, UK, Drax believes in enabling a zero carbon, lower cost energy future and operates a worldwide bioenergy supply business with manufacturing facilities at 13 sites, producing compressed wood pellets.
Paul Miller is the Sales Director at Drax and shares his expectations for the sector with Manufacturing Digital.
As the iPhone maker moves to cut its dependence on Chinese manufacturing, Apple is sending California-based product designers and engineers over to factories across India to train local manufacturers, in a move that has billions on the line and caused frustration on both sides of the Sino-Indian border.
Nestlé, Mondelēz International, Kraft, Lotte, pladis Global, Arnott's, Lotus Bakeries, Burton's Biscuit Company & more are our Top 10 biscuit manufacturers.