Procurement & Supply Chain
Top 10 cybersecurity companies for the manufacturing sector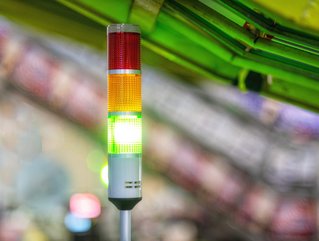 Cyber security companies including Atos, Microsoft, Palo Alto Networks, Splunk and SparkCognition are geared up to keep the manufacturing sector secure
Manufacturing is a big target for cybercrime. When a manufacturing company is hit, the attack often disrupts production, which then impacts the supply chain. The company starts to lose money - and customers. Cyber criminals know this and are confident that most manufacturing companies will bow to the pressure to pay the ransom, to ensure their supply chain runs happily and customers remain satisfied.
But there are cyber security companies who are standing up to these criminals in offering manufacturing companies protection, testing and guidance - here are our Top 10.
One company that knows a thing or two about security, is QAwerk - a Ukrainian software testing company, which aims to keep users from across the sectors safe.
Despite the Russian invasion, QAwerk is working hard to help businesses across the world 'eliminate critical bugs, and win users' love and world's recognition with impeccable product quality'.
Based in Montréal, Vumetric has several methods for protecting the manufacturing companies it works with: The Azure Penetration Testing Process simulates a real hacking scenario to identify vulnerabilities, while the ICS / SCADA Penetration Testing can audit the cybersecurity within a manufacturing company's supply chain. The Pentest Report Presentation also develops a cybersecurity roadmap.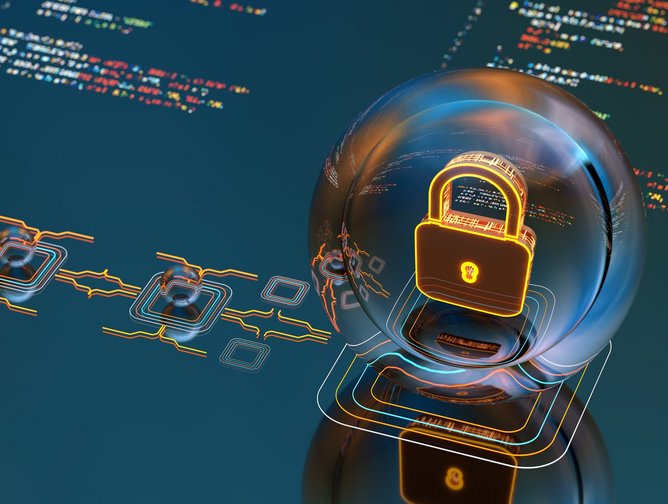 NowSecure is headquartered in Chicago and works hard to bring fresh mobile security solutions to customers in the manufacturing sector, to keep them in pace with their peers. NowSecure also provides manufacturing companies with automated mobile app security testing, which can identify a wide range of security threats and compliance gaps, as well as general privacy issues.
Founded in 1989, ScienceSoft is an IT consulting service, which offers manufacturing companies security testing and security consulting projects.
ScienceSoft customers include Walmart, IBM, Nestle and eBay, as well as space manufacturer, NASA. In 2020, ScienceSoft was featured among top IT services firms and cloud consultants, by Clutch.
As a security platform, Armis claims to 'See Every Thing'. The company sees the known and unknown relationships between devices and thus can spot unauthorised communication channels. Armis specifically works to identify new threats from IoT devices, some of which are unmanaged and at greater risk of a cyber attack (or worse, an insider attack).
SparkCognition's innovative AI solutions enable users to anticipate future outcomes and stop cyberattacks. In the manufacturing sector, SparkCognition offers customers their AI-powered operations, in addition to automation solutions which can empower defence. The company is constantly innovating and upgrading its machine learning-powered products which can detect threats and protect manufacturers.
By transforming machine data into operational intelligence, Splunk is a data platform leader for security. Splunk's data platform helps organisations turn their data into a method for enhanced security and resilience. Splunk aims to safeguard the manufacturing industry helping manufacturers to identify areas of vulnerability and insider threats.
Palo Alto Networks envisions a world where 'Each day is safer and more secure than the one before'. The company was founded in 2005 and has been building on that mantra ever since. The global cybersecurity leader helps manufacturing companies address the world's biggest security challenges using the latest innovation in AI, analytics and automation.
Each year, Microsoft invests US$1bn in cybersecurity. For its manufacturing customers, the company has a wide range of support - for those involved in cloud computing to artificial intelligence.
Microsoft advises its customers who work in manufacturing on how to follow regulations, such as the General Data Protection Regulation (GDPR), the strongest privacy and security law in the world. Microsoft's suite of cloud products and services are made to address such demands.
Atos is a digital transformation pioneer with 111,000 employees and annual revenue of €11 bn. As Europe's top cybersecurity provider, Atos works across all industries, in 71 countries and is a champion of decarbonisation products and services.
The company is well aware that manufacturing is a top target for cybercrime, with important data and a wide IoT surface, ready to be attacked.
Atos provides manufacturing companies with proven, industry-leading cybersecurity solutions from digital identities to IoT security, to threat detection.