Ford Motor Company reports strong 2021 Q1 results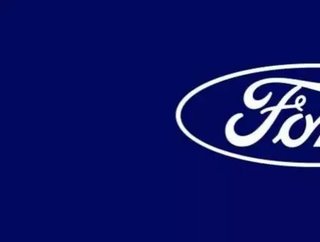 From protecting, preserving, and recovering, to enhanced, fresh and profitability, Ford Motor Company reports strong 2021 Q1 results...
It is undeniable that 2020 was a challenging year for organisations around the world. For Ford Motor Company, the first quarter (Q1) of 2020 detailed significantly reduced financial results due to the coronavirus pandemic, with its focus primarily on the protection of people, helping society in response, balance-sheet management and operational excellence. 
"Ford people are keeping each other safe, limiting the spread of the virus, safeguarding healthcare workers and first responders, and taking care of customers. The imagination, initiative and execution of our team is helping save lives today, and those qualities will allow Ford to emerge from this as a stronger company," said Jim Hackett, CEO at Ford. 
Ford Motor Company's 2020 Q1 results
For the first quarter of 2020, Ford motor company reported a quarterly revenue of US$34bn, with a net loss of US$2.0bn (50% per share), and an adjusted free cash flow of negative US$2.2bn. 
Further reported figures for the first quarter of 2020 included:
An adjusted EPS of -US$0.02
An adjusted loss before interest and taxes of US$632mn, with estimated negative effects of the virus on adjusted EBIT (earnings before interest and taxes) totaling at least US$2bn
A volume-driven Automotive EBIT loss of US$177mn
Ford Credit delivered US$30mn before taxes, downUS $771mn year on year
Ford Motor Company 2021 Q1 results: the sunnier side of the road
Experiencing one of its "strongest operating performances in years," Ford Motor Company's first quarter worldwide has experienced operating improvements and increased customer receptiveness of new products.
"Our team is relentlessly executing our plan to turn around our automotive business so that we can create and deliver the high-value, always-on experience that our Ford and Lincoln customers deserve. There's no question we're becoming a stronger, more resilient company," said Jim Farley, Ford's president and CEO. 
Overall, Ford Motor Company's Q1 for 2021 increased to US$36.2bn (up US$2.2bn compared to 2020). In addition, the automotive manufacturer produced a net income of US$3.3bn (its best since 2011, and a significant increase from its net loss of US$2.0bn in 2020). Ford's balance sheets also continue to remain strong with its cash flow exceeding US$31bn, and its total liquidity above US$47bn.
Regional breakdown
North America: first-quarter revenue increased 5% to US$23.0bn, with its EBIT rising to US$2.9bn
South America: while reporting an EBIT loss of US$73mn, the figures show its sixth consecutive quarter of better year on year results
Europe: Ford Motor Company generated US$7.1bn in revenue (up 13%) in the region, alongside a US$341mn EBIT(more than reversing its losses a year ago)
 China: Ford Motor Company had its best ever Q1 retail sales of its Lincoln-brand vehicles in the region for 2021, its light trucks, vans, buses and pickups accounted for 48% of its sales in China 
To find out more about Ford's 2021 Q1 results, .
For more information on manufacturing topics - please take a look at the latest edition of