Foxconn's smart manufacturing EV partnership with BlackBerry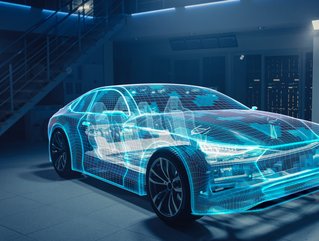 EV smart manufacturing
Smart manufacturer Foxconn's Mobility in Harmony Consortium has partnered with BlackBerry to build its next-generation electric vehicle platform
Mobility in Harmony Consortium, a part of Foxconn, has chosen BlackBerry to build the foundation for its electric vehicle platform.
Smart manufacturing at Foxconn
Taiwanese electronics manufacturer Hon Hai Technology Group (known as Foxconn internationally) is a global leader in smart manufacturing. Foxconn works alongside automakers, manufacturers to collaborate and has partnerships with Apple, Microsoft, Sony and more. The company has adopted various smart manufacturing methods to stay competitive, such as:
Investing in robotics and automation, to make production lines more efficient.
To enable real-time monitoring, IoT devices are used throughout factories to share data.
AI is used in defect detection
Data is shared across the cloud
New employees are treated to Virtual Reality technologies, which can help them learn faster about real-life situations, from a safe distance.
In the partnership, MIH will use BlackBerry's technology to form a secure software foundation for the consortium's electric vehicle platform.
MIH's EV project, Project X, will be a single-row three-seater, which will be unveiled in Japan later this year.
"Our ambition lies in crafting intelligent user experiences that enhance smart living and redefine the future of mobility and green logistics," said Jack Cheng, Chief Executive Officer at MIH Consortium. "BlackBerry's alignment with MIH's vision makes them the perfect partner for our goals. We anticipate deeper collaboration to realise our shared vision to revolutionise the electric vehicle industry and we're thrilled about our partnership with BlackBerry."
"Companies all over the world deploy BlackBerry's high-performance, safe and secure foundational software to allow their own internal resources to focus on layers higher up in the software stack," said Mattias Eriksson, President of BlackBerry IoT. "They trust us for the 'plumbing,' so they can confidently dedicate their work to software directly impacting their customers' experiences. This accelerates development, improves safety and security, while reducing overall costs. We are excited to join the MIH consortium and look forward to helping them execute on their vision of transforming the overall EV industry."
Manufacturers reshoring from China for a stable supply chain
When a case of COVID-19 is reported in China, local authorities must enforce strict lockdowns, including on businesses. Some manufacturers have worked around this. For example, manufacturer Foxconn has on-site dormitories for its employees.
But this has backfired. In October, Foxconn was hit by a COVID-19 outbreak at its Zhengzhou facility. The company locked its workers in to prevent further spread of the virus - leading many to break surveillance cameras, escape the plant and walk home. All of this impacted Foxconn's reputation and China's supply chain.
Now, many companies are reshoring - moving their manufacturing work back home, as Japan is doing, while other manufacturers are relocating to a different country, such as India.
*************************************************
For more insights into Manufacturing - check out the latest edition of Manufacturing Magazine and be sure to follow us on LinkedIn & Twitter.
Other magazines that may be of interest - Healthcare Digital.
*********************************************
BizClik is a global provider of B2B digital media platforms that cover 'Executive Communities' for CEO's, CFO's, CMO's, Sustainability Leaders, Procurement & Supply Chain Leaders, Technology & AI Leaders, Cyber Leaders, FinTech & InsurTech Leaders as well as covering industries such as Manufacturing, Mining, Energy, EV, Construction, Healthcare + Food & Drink.
BizClik, based in London, Dubai & New York offers services such as Content Creation, Advertising & Sponsorship Solutions, Webinars & Events.