Smart manufacturing at TCL for new air conditioning units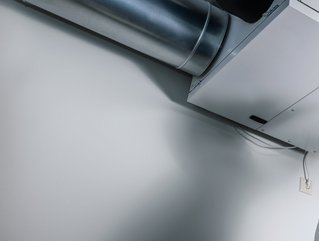 Air conditioner
Electronics manufacturing company TCL will build air conditioning units at its new Wuhan Intelligent Industrial Park, using smart manufacturing technology
Global television industry and electronics manufacturer TCL has completed the initial completion phase of its new smart manufacturing centre, TCL Wuhan Intelligent Industrial Park. Here, TCL will produce air conditioning units, with an annual manufacturing capacity of more than 6m.
Smart manufacturing and smart logistics
TCL has manufactured air-conditioning items for over 20 years, with 10 manufacturing factories across China, Brazil and Indonesia, with a total capacity of 30m units.
The TCL Wuhan Intelligent Industrial Park for Air Conditioners is valued at US$497m. The Park covers the entire air conditioning supply chain, from smart manufacturing to smart logistics.
60% of the factory's production automation is developed by TCL and it is driven with AIoT technology, big data and machine learning to keep costs low and efficiency high. The Park is also run partially by solar power to help meet TCL's sustainability goals.
'Made in Saudi' manufacturing
As temperatures continue to rise across the globe, efficient air conditioning units are becoming increasingly affordable and more popular compared to low-maintenance fans.
Zamil Air Conditioners Company and Samsung Electronics have just signed a joint cooperation agreement. The aim is to enhance cooperation in several areas.
"The alliance is based on the companies' mutual interest to explore business opportunities in the Kingdom, by leveraging Samsung VRF smart technology in HVAC systems, along with Zamil's leading experience in manufacturing, installing, maintaining and operating HVAC systems, with the aim of providing services to the world and energy-saving cooling solutions to the Kingdom of Saudi Arabia, in line with the great trend of energy rationalisation," a spokesperson said.
The partnership aims to enhance local manufacturing capabilities and provide job opportunities for young Saudis, as a part of Saudi Arabia's Kingdom Vision 2030 goals.