Alibaba tries its hand at smartphone manufacturing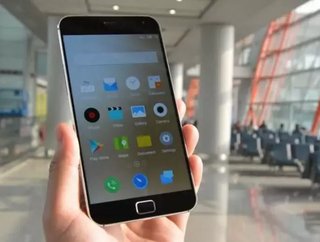 Alibaba Group Holdings has bought a $590 million minority stake in Chinese smartphone manufacturer Meizu Technology. The deal, announced on Alibaba Grou...
Alibaba Group Holdings has bought a $590 million minority stake in Chinese smartphone manufacturer Meizu Technology. The deal, announced on Alibaba Group's media site Alizila, is expected to help Alibaba push its YunOS mobile operating system in the Chinese market.
According to reports, Alibaba Group did not disclose how big its holding will be in the privately owned handset manufacturer. However, the two companies had previously signed a strategic agreement in October 2014, which saw them work together on the launch of Meizu's Flyme smartphone. At the time, Meizu said that 'more cooperation' would take place between the two companies in the future.
This latest investment will see Alibaba and Meizu collaborate "at both strategic and business levels to achieve a deeper integration of Meizu's hardware and Alibaba Group's mobile operating system," the companies said in a joint statement.
According to an Alizila report, last year Meizu equipped a version of its flagship smartphone with the Alibaba's YunOS (an Android open-source project-based Linux distribution OS developed by its AliCloud subsidiary).
The agreement will see Alibaba Group provide Meizu with resources and support in e-commerce, mobile Internet, mobile operating systems, and data analysis with the aim of developing Meizu's smartphone ecosystem.
Meanwhile, Alibaba Group's online shopping marketplaces will become distribution channels for Meizu's smartphones and other devices. "The investment in Meizu represents a significant expansion of the Alibaba Group ecosystem and an important step in our overall mobile strategy as we strive to bring users a wider array of mobile offerings and experiences," said Alibaba Group chief technology officer Wang Jian in a statement.
While Meizu is a marginal player in the Chinese market compared to manufacturing juggernauts like Xiaomi or Lenovo, the Guangdong province-based company employs more than 1,000 people in the industry and since its establishment in 2003, has opened 600 stores in regions including Hong Kong, Israel, Russia, and Ukraine, and has added four smartphone models to its portfolio.
The half-a-billion-dollar stake comes as Alibaba founder and chairman Jack Ma warned that the Chinese Internet company is facing difficult tasks in the road ahead after its historic IPO last year. In an interview with China Central Television, Ma pointed to pressures from the attention his company had generated and expectations of great performance in whichever industry it plans to enter.
"No one was optimistic about us in the past, but we knew we were a lot better than what people thought," he said. "By contrast, now people think we are omnipotent, very capable, very rich, and we can succeed in whatever we do. This is very dangerous for us."
However, the company has been working hard to diversify, pumping investment into a number of companies, including joining a $600 million funding round for Chinese taxi app Kuaidi Dache, and snapping up a controlling share in online marketing firm AdChina.