How 4G/5G supports manufacturing digitalisation strategies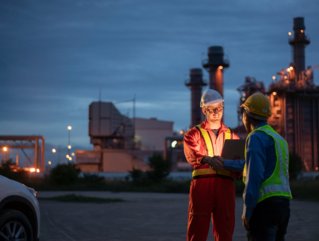 ABI Research & Nokia webinar on 27th October to cover research and analysis of over 1000 manufacturers on their digitalisation journeys with 4G & 5G
ABI Research together and Nokia will share research and analysis of more than 1000 manufacturers in this webinar.
The analysis will cover:
When should I consider upgrading to 4G or 5G networking to support my critical operations control network?
What are the top use cases where 4G/5G can help me in my digitalisation plans?
Presenters include:
Martin leads Industrial & Manufacturing research at ABI, including Industry 4.0, digital transformation, and the Industrial Internet of Things (IIoT).
Head of Private Wireless Sales at Nokia
Todd has 25 years of experience in operational productivity/efficiency, business model flexibility and financial position, using leading edge technology.
The agenda:
How the pandemic has impacted digital transformation plans
Manufacturing industry top automation and connectivity investment areas in the near term
4G/5G and private networking opportunity and challenges
Manufacturing industry 4G/5G deployments options
Register here.