How agile technology could be the key to manufacturing prosperity in 2017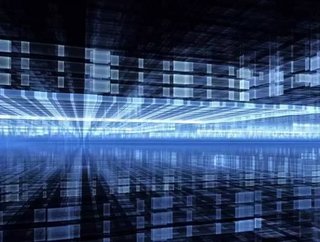 As many of us reflect on 2016 and the impact the political and economic climate has had on the manufacturing industry, the new year is a good time for u...
As many of us reflect on 2016 and the impact the political and economic climate has had on the manufacturing industry, the new year is a good time for us to look ahead and prepare for all eventualities 2017 may bring. The past year's uncertainty meant that many companies delayed making investment decisions or large capital expenditures preferring to take a more cautionary path forward until a clear Brexit process has been agreed.
However, it could be argued, that to thrive in the year ahead manufacturers would be well advised to take a more speculative and pragmatic approach and invest in technology that will help them navigate these uncertain times. Technology is continuing to take an ever more integral role in today's manufacturing but it is the manufacturing of tomorrow that businesses need to ensure they are prepared for.
Whether it's upgrading to newer versions of ERP (enterprise resource planning) solutions or investing in new systems, technology can help ensure manufacturers are in the best position to be responsive with agile manufacturing processes to face challenges and continue company growth.
Smart factories
Simply put, smart factories are the computerisation of manufacturing—machines that are technologically advanced enough to communicate with each other and monitor physical processes and make decisions. Industry commentators believe that there are many benefits of creating a 'smart' manufacturing environment, including: greater productivity, more detailed product specifications, and the potential to reach a wider customer base. 
However, to take full advantage of these 'smart environments' it is essential that manufacturers use technologically advanced ERP systems that can support this kind of machine interaction and extract relevant necessary data.  Wholly smart factories may be some time off yet but the industry is definitely realising that creating smart production processes is a 'smart' way to cut costs and increase efficiency.
Cloud
Increasingly manufacturers are going to be considering cloud for running their ERP systems. There are many advantages of working with a cloud based business solution. It can be a more cost efficient means of hosting your ERP solution and offer scalability that can be responsive to what your business requirements are at a particular point in time. IT responsibilities can be alleviated by outsourcing many of the associated tasks to the ERP cloud provider and in many cases upgrades to the technology are more easily installed with less disruption to staff.
Currently not many manufacturers in the UK are taking advantage of hosting their technology in the cloud. However, as the level of manufacturing processes become more sophisticated and the associated technology demands more company-wide usage, with multiple users in various locations, a greater level of data storage will be required so it is likely that this form of working is set to rise.
Servitization
Servitization has been a hot topic of discussion in 2016, but in 2017 we are likely to find more companies actually incorporating some form of servitization in their business models to differentiate their company and remain competitive in their respective sectors. 
In order to prepare for the additional complexities servitization will bring though, such as extra invoicing, resource management, a more detailed supply chain and ongoing data management, businesses will need to ensure that they have processes and technology in place to support this transition and deliver the desired level of additional service to their customers that they are hoping for.
Circular economy
A circular economy is an alternative to the traditional linear (make, use, dispose) economy most consumers are familiar with. Many manufacturers are realising that there is a general societal shift to considering how the way we live affects our environment. People are becoming more responsible consumers, giving far more thought to repairing and recycling the things we need, rather than immediately disposing un-needed or broken items.
A great example of the circular economy in action is found in Sweden where tax incentives are offered for repairing goods rather than throwing them away. It is likely that eventually this practice will drive a different model of consumption, renting rather than buying goods so the equipment manufacturer will take back the equipment at the end of its 'first life' perhaps to strip it down and rebuild it or re-use the components. This kind of customer will impact the design and manufacturing processes significantly and ties-in neatly to companies who are looking to involve servitization as part of their business offering.
Manufacturing workforce
It's only natural that with all this change ahead a more technologically adept workforce that is more comfortable with embracing this form of manufacturing will be essential. The future workforce will need a change in its skillset, not necessarily a reduction in the numbers employed but more a shift in what they are trained to do. Employees that are more systems aware, able to set up machinery and devices, and able to interpret data provide 'less mucky hands and more IT literacy'. An agile workforce with a broader skill set means though that we will need a more technologically based education system to enable people to thrive in this brave new world. 
There's no doubt that the manufacturing sector is evolving and changing and the landscape we work with today is far different than that of our predecessors, but it is only set to change more in the imminent future. The manufacturers who will be best placed to thrive in this environment, and be most responsive to political and economic factors that their businesses face, will be those with the most robust, responsive and agile technology and will gain a significant competitive advantage - it will be an interesting next few years.
Stuart Hall is Sales Director, Epicor Software UK & Ireland