Kodak to manufacture batteries for electric vehicles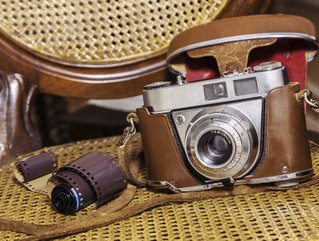 Print manufacturer Kodak has teamed up with Wildcat Discovery Technologies to use its old equipment to manufacture batteries for electric vehicles
Leading print manufacturer Kodak is repurposing some of its photography machines to build batteries for electric vehicles, in a partnership with Wildcat Discovery Technologies.
Sustainable technological solutions for photography
Kodak was founded in Rochester, New York in 1892, by bank clerk George Eastman (1854–1932). Kodak is best known for its Kodak #1 camera, which was easy to use and ushered in an age of amateur photography in the late 1880s.
More recently, the company has become committed to environmental stewardship and innovating sustainable solutions. Kodak has manufactured intricate components for healthcare operations and even chemicals.
Recently, Kodak's engineers discovered that the batteries Wildcat Discovery Technologies builds need a similar coating to their 35mm film. Now Kodak's US$70mn machines are manufacturing materials needed to build EV batteries.
Traditional manufacturing, new technology
Jim Continenza, CEO of Kodak, is embracing new technology at the company, to keep the iconic photographic film company in pace with innovation and customer expectations.
"With over a century of coating experience, we have developed the expertise necessary for coating battery substrates, making us a natural fit for the EV battery market.

"We're also doing hydrogen and hydro cells," continued Continenza. "So it's not just limited in there because we know how to manufacture these things."
"The next generation of EV batteries requires innovation, resources, and unique capabilities that we are delivering with an impressive consortium of leading investors and partners," said Mark Gresser, CEO at Wildcat. "Kodak brings industry-leading technical and scale up expertise to the consortium."