Manufacturing Digital news roundup: pharma manufacturers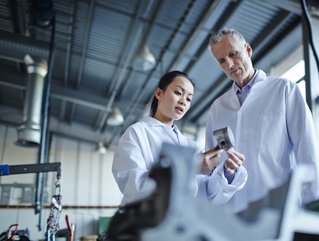 Manufacturing
This week in Manufacturing Digital, we celebrated Ursula Burns, the first Black female CEO of a Fortune 500 & reviewed our Top 10 pharma manufacturers
For many working mothers, there's still the pressure of trying to 'have it all': a Facebook-perfect marriage, happy children, a tidy home and Insta-worthy garden, a wide circle of friends, being a regular presence at the gym, and hitting career milestones.
But Ursula Burns, the first Black female CEO of a Fortune 500 company, never understood the pressure.
"I was not a believer that you had to go to all your kids' games. I just don't understand what that's all about," she flatly told CNBC. "It takes a village, and we had the village."
As Burns began to rise up in the business world, her husband, the late Lloyd Bean, retired to be a full-time dad to their two children, Melissa and Malcolm. The family was supported by wider family members, too, allowing Burns to lead Xerox from 2009 to 2016.
Founded in 1906, Rochester, New York, Xerox began as a printing service and has since grown to become a leader in digital document products and services. Scientists and engineers at Xerox use augmented reality, robotic process automation, additive manufacturing, Industrial Internet of Things, and cleantech in their work.
Jerry Huang discusses why Taiwan is so well suited to manufacturing & how Profet AI helps manufacturers build prediction models.
"Last year, Profet AI completed its Series A fundraising and has raised over US$6.4mn in total. Profet AI is a manufacturing auto machine learning software company that provides an end-to-end no-code AutoML platform with an on-demand AI application knowledge base. This enables industry sectors, domain users, or IT professionals to quickly build high-quality predictive models and rapidly deploy AI applications to solve daily production and digitisation challenges.
"As things stand, we can count more than 100 medium- and large-sized manufacturing companies across 12 major industries as our customers, of which more than 70% are industry leaders and listed companies, such as AUO, Qisda, Everest Textile, WUS Printed Circuit, Eternal Materials, and Cheng Shin Rubber."