NSIG & Okmetic to build silicon wafer manufacturing plant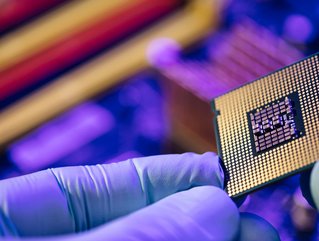 As demand soars for silicon wafers used in electronics manufacturing, China's NSIG & Finland's Okmetic team up to build a new production facility
Semiconductor manufacturer National Silicon Industry Group will invest €400mn/US$422mn via Okmetic to build a silicon wafer production facility in Finland, to meet growing global demand.
National Silicon Industry Group is headquartered in the world's biggest manufacturing hub, Shanghai, and was founded in 2015. Like most businesses in the city, it has been impacted by the recent COVID-19 lockdowns, which have caused global supply chain delays.
Finnish manufacturer Okmetic was founded in 1985 and in 2016, the company received a takeover offer from NSIG. It is based in Vantaa, Finland.
Silicon wafers and semiconductor manufacturing
Silicon wafers are essential in the manufacturing industry, as silicon conducts more electricity than other insulators, such as glass. Mostly used in electronic integrated circuits, silicon wafers support transistors, resistors and capacitors.
Semiconductors with silicon wafers can be found in electronic items, from computers to medical devices, smartphones to gaming equipment.
In 2021, the global semiconductor market was valued at US$452bn. It is projected to grow to US$893bn by 2029.
Semiconductor self-sufficiency for European businesses
The investment is expected to create 500 jobs, although construction will not begin until 2023 and production later in 2025.
Kai Seikku, Okmetic's President and CEO, sees the investment as a welcome move for the global semiconductor industry, especially European businesses.
"We have experienced strong growth for several years now, and market forecasts suggest the positive development will continue in the semiconductor industry," said Seikku. "The new fab will strengthen the company's position in the market and lay the foundation for the future development of our business. In a bigger picture, the investment can also be seen as part of the European push towards more self-sufficiency in the global semiconductor value chain. However, overall focus will be on global markets."