Top 10 manufacturing_global
Go green 2015! Top 10 tips for manufacturers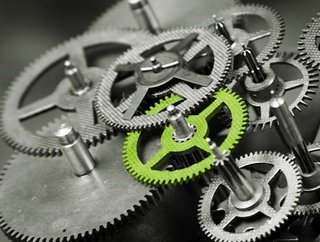 10. CONDUCT AN ENERGY AUDIT Manufacturers need to know how much energy they are using before they can implement conservation...
10. CONDUCT AN ENERGY AUDIT
Manufacturers need to know how much energy they are using before they can implement conservation procedures.  An energy audit will help identify wasteful usage and determine where the facility needs improvement.  In an industrial energy audit, the HVAC, lighting and production equipment will need to be inspected thoroughly.  Specialists can be enlisted to help or an audit can be conducted internally. 
9. REPLACE YOUR FACILITY'S LIGHTING
Manufacturing plants use a considerable amount of lighting.  By simply replacing your lighting with energy-efficient products and controls, you can reduce energy consumption up to 50 percent as well as eliminate the risk of mercury contaminants in a short period of time.  Lighting systems designed with green initiatives in mind can lower utility bills and reduce air pollution.  Smart schedules and automated controls for lighting are viable options
8. EVALUATE MOTORS AND DRIVES
As with lighting, electric motors are responsible for copious amounts of energy consumed in industrial applications—70 percent on average.  This 70 percent holds a serious potential for conservation that simply needs to be realized.  Replacing existing motors with energy-efficient motors will make a world of difference.  Additional energy can be saved by incorporating variable frequency drive systems into the motors.  Drivers can contribute a 30 percent energy savings with a quick return on investment.
7. GO PAPERLESS
A wide variety of manufacturers have gone paperless on their assembly lines, including Ametek Inc, Bombardier Transportation, Haas Automation Inc. and Tesla Motors, Inc.  Numerous systems are available that allow manufacturers to use visual work instructions to boost productivity and improve quality.  In addition to the environmental impact, there are numerous benefits to going paperless and opting for visual work instructions, including cost savings, productivity enhancement, error proofing, real-time change control, operator feedback and improved traceability.
6. MONITOR USAGE
Through awareness and understanding of our electrical footprint and monitoring energy use, manufacturers can track their progress towards efficiency goals as well as establish benchmarks for achievement.  Several companies are now offering multi-location monitoring systems that track plant-wide usage from one central source.   One specific area of monitoring to concentrate on is heating and cooling.  As much as 30 percent of the energy used in manufacturing facilities comes from heating and cooling costs.  Drive and control systems can reduce costs and energy consumption considerably.
5. PROVIDE EARLY ACCESS TO PLANNERS
Giving planners early access to in-work designs allows for concurrent design/manufacturing planning and ongoing manufacturing input into design decisions.  This will also ensure that potential issues will be spotted earlier in the design process, which will reduce costs and eliminate non-value added activities that waste both time and energy.
4. IMPLEMENT PRODUCTION RULES FOR ENGINEERS
Production Lifecycle Management assists in introducing rules into the design process from the very beginning.  A PLM data model can advise a designer that a company cannot manufacture as assembly as designed because of compliance or supplier conflicts.  Production engineers can continue to consult data models throughout the design process, ensuring repeatability.  Having a repeatable model is ideal, as it will save time and eliminate trial and error.  A successful model will be at the engineer's disposal and can be easily followed.
3. IMPLEMENT AN ENVIRONMENTAL MANAGEMENT SOLUTION (EMS)
Environmental management solutions are processes and practices that reduce an organization's environmental impact and increase its operating efficiency.  Toyota's lean manufacturing and Motorola's Six Sigma are just two examples of EMS policies that revolutionized the manufacturing industry.  An EMS generally focuses on the reduction of waste and emissions while increasing productivity.  Manufacturers can hire outside consultants to set up an EMS or appoint people in-house to handle the project.
2. EMPLOY DIGITAL MANUFACTURING TOOLS
Digital manufacturing tools connect a visionary product design to the processes necessary to bring it to life.  It is valuable to validate and optimize plant and product layouts and processes before entering production through simulation of equipment, production lines, workers and material delivery.  With digital manufacturing, developers can go from design to production considerably faster and easier.  By phasing out unnecessary physical testing, companies will see an increase in both innovation and sustainability.  They may also see a reduction in material flow costs of up to 35 percent.
1. USE DIGITAL ENVIRONMENTS
Many leading manufacturers are already using digital environments to produce virtual products and perfect their manufacturing processes before making actual investments.  By simulating production in a digital factory, companies can analyze and evaluate plant and process designs before investing in a prototype.  A unified 3-D environment ensures that designs are produced correctly the first time, making it a more efficient manufacturing process.  It also leads to better information sharing throughout the factory.