Top 10 manufacturing_global
Top 10 manufacturing companies in Europe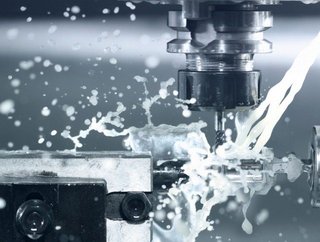 1. Volkswagen Volkswagen was first founded in 1937 and has since risen to notoriety across the globe. Today, the German auto...
1. Volkswagen
Volkswagen was first founded in 1937 and has since risen to notoriety across the globe. Today, the German automaker is the number one car manufacturer in Europe, and proudly promotes its slogan 'Das Auto' translated to 'The Car'. It has created some of the most successful vehicles including the VW Beetle, the Golf, Polo and Passat.
2. Daimler
Founded in 1896, Daimler is an independent British motor vehicle manufacturer. Daimler is owned by Tata Motors, which also owns Jaguar Cars. Daimler ranks second on our list due to the fact it owns a stake in many other prominent manufacturing companies, including Mercedes-Benz, Tesla Motors and Renault-Nissan Alliance.
3. Exor
Exor is an Italian investment company controlled by the Agnelli family and dates back to 1927. It is also controlling shareholder of CNH Industrial, formed by the merger of Fiat Industrial and CNH.
4. BASF
Headquartered in Germany, BASF is the largest chemical manufacturing company in the world. The BASF Group comprises subsidiaries and joint ventures in more than 80 countries and operates six integrated production sites and 390 other production sites in Europe, Asia, Australia, Americas and Africa. BASF has customers in over 200 countries and supplies products to a wide variety of industries.
5. Nestle
Nestle, headquartered in Switzerland, is the largest food company in the world measured by revenues. It's products include baby food, bottled water, breakfast cereals, coffee and tea, confectionery, dairy products, ice cream, frozen food, pet foods, and snacks. Twenty-nine of Nestle's brands have annual sales of over $1.1 billion, including Nespresso, Nescafé, Kit Kat, Smarties, Nesquik, Stouffer's, Vittel, and Maggi. Nestlé has 447 factories, operates in 194 countries, and employs around 333,000 people. It is one of the main shareholders of L'Oreal, the world's largest cosmetics company.
6. Siemens
Siemens is a German-based engineering and electronics company and is the largest engineering company in Europe. The principal divisions of the company are Industry, Energy, Healthcare, and Infrastructure & Cities, which represent the main activities of the company. The company is a prominent maker of medical diagnostics equipment and its medical health-care division, which generates about 12 percent of the company's total sales, is its second-most profitable unit, after the industrial automation division. Siemens and its subsidiaries employ approximately 360,000 people across nearly 190 countries.
7. BMW
Bayerische Motoren Werke AG, more commonly known as is a German automobile, motorcycle and engine manufacturing company founded in 1916. Headquartered in Munich, Bavaria, the company also owns and produces Mini cars, and is the parent company of Rolls-Royce Motor Cars. In 2012, the BMW Group produced 1,845,186 automobiles and 117,109 motorcycles across all of its brands. BMW is part of the "German Big 3" luxury automakers, along with Audi and Mercedes-Benz, which are the three best-selling luxury automakers in the world.
8. ArcelorMittal
ArcelorMittal S.A. is a multinational steel-manufacturing corporation headquartered in Luxembourg. Mittal Steel formed it in 2006 from the takeover and merger of Arcelor. ArcelorMittal is the world's largest steel producer, with an annual crude steel production of 93.6 million tones as of 2012.
9. EADS
The European Aeronautic Defence and Space Company N.V. (EADS) was a global pan-European aerospace and defence corporation that operated 2000–2013, and was registered in the Netherlands. The group included Airbus, Airbus Military, Eurocopter and Astrium. EADS was formed on 10 July 2000 by the merger of Aérospatiale-Matra, DaimlerChrysler Aerospace AG (DASA), and Construcciones Aeronáuticas SA (CASA). The company developed and marketed civil and military aircraft, as well as communications systems, missiles; space rockets, satellites, and related systems. In 2012, the EADS generated revenues of €56.48 billion and employed 143,358 personnel. In January 2014, EADS was reorganized as Airbus Group, with three divisions (Airbus, Airbus Defence & Space, and Airbus Helicopters.
10. Peugeot
Peugeot is a French car brand and part of PSA Peugeot Citroën. Founded in 1810, Peugeot was formed as a family owned and operated business. The brand is most famous for developing the internal combustion car.