Top 10 manufacturing_global
Top 10 ways Google Enterprise could transform manufacturing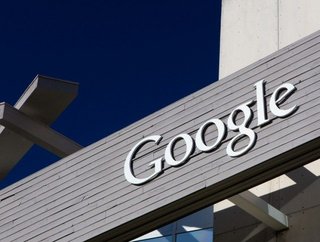 Creating and Customizing a Supply Chain Management System Creating a comprehensive supply chain management system often cost...
Creating and Customizing a Supply Chain Management System
Creating a comprehensive supply chain management system often costs millions of dollars in development and can take a considerable amount of time to build.  Combining Google Cloud Dataflow with current Google products and recent APIs could create a series of web services that could streamline the most complex functions of supply chain management.
Tracking Quotes and Product Configuration Models in Real-Time
By combining Google's enterprise-level security features and the new version of Google Cloud Save, manufacturers would be able to conveniently track all quotes and product configuration models in real-time.   Google Cloud Save includes APIs for saving, retrieving and synchronizing data across devices.  This would eliminate the difficult task of keeping pricing and product models synchronized across multiple members of a sales team.
Utilizing Mobile Applications to Streamline Sales and Service
Using Google's current products alongside those announced at the recent Google I/O could create Android-based applications capable of providing contextual customer and prospect intelligence in real-time.  This would be especially useful for customer and field service departments.
Enlisting Google Glass to Provide Guidance
Though costly initially, using Google Glass to deliver accurate, 3-D work instructions and provide real-time guidance on complex, configure-to-order and engineer-to-order products is possible with the current arsenal of Google products. 
Creating ECO Web Services
The Cloud Dataflow APIs are well suited for solving the kinds of problems that ECOs represent in complex manufacturers.  Creating an ECO Web Service on Google AppEngine using the Cloud Dataflow APIs could be deployed on any device, any time, and greatly reduce the number of ECOs a typical manufacturer has to deal with.
Combining Forces to Turn MQLs into SQLs
Most manufacturers struggle with getting marketing qualified leads (MQLs) transitioned to Sales Qualified Leads (SQLs).  Using the combination of Google Drive for Work, Cloud Dataflow, and third party marketing automation applications, solving that challenge could become easier.
Performing Analytics Across Multiple Channels
The announcements made at Google I/O could be orchestrated together to create a real-time analytics-reporting platform across manufacturing selling networks.  Using Cloud Dataflow to manage customer, distributor, reseller and selling data using ETL, batch and streaming analytics, manufacturers would be able to better manage in-channel inventories, pricing, and services.
Breaking Away From ERP Systems
APIs in Google Cloud Dataflow could be used to de-silo systems, get more value from existing data and eventually break away from expensive and often ineffective legacy ERP systems.  This is an area where enterprise startups could succeed, as legacy ERP systems are often slowing manufacturers down more often than helping them along.
Making MRO Data More Usable in PLM Systems
With so much valuable data captured in MRO systems, the APIs announced at Google I/O are well suited for integrating MRO transaction data into PLM systems.  One of the most important lessons of the keynote is how the Cloud Dataflow APIs combined with Google AppEngine could be used for capturing large volumes of service and product performance data, bringing greater clarity to PLM reporting and strategies.
Managing New Product Launches
Getting quickly beyond the constraints of Partner Relationship Management (PRM) and channel management systems to provide real-time analytics that lead to better channel decisions could be obtained with the series of new products launched at Google I/O.