Top 10 USA manufacturing companies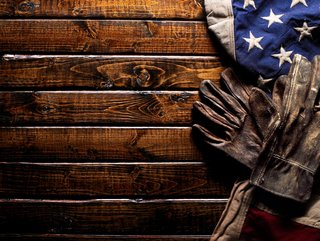 Top 10 USA manufacturing companies
GE, Boeing, Ford, GM, Apple, Dow, Caterpillar, J&J, IBM, 3M, Honeywell, Procter & Gamble, Coca-Cola & Tesla are our Top 10 USA manufacturing companies
10. General Electric (GE)
172,000 employees
CEO: H. Lawrence Culp Jr.
Revenue: USD$76bn
GE has been building the future of the manufacturing industry for over 125 years. Its diverse team uses digital twins to deliver unique solutions for customer's complex needs. GE's main manufacturing areas are power, renewable energy, aviation and healthcare.
GE produces MRI machines, CT scanners, X-ray systems and ultrasound systems for the healthcare sector, as well as aircraft engines for commercial airliners, business jets and military aircraft. GE is also expanding its offshore and onshore wind turbines.
LinkedIn: GE
Twitter: @generalelectric
9. Boeing
113,000 employees
CEO: Dave Calhoun
Revenue: US$66bn
Boeing designs, manufactures and sells aeroplanes, rockets and more for commercial, defence, space and security aviation systems. As the world's largest aerospace manufacturer,
Its Boeing Everett Factory warehouse in Washington was first built in 1966 and has been expanded seven times since to meet demand.
LinkedIn: Boeing
Twitter: @Boeing


8. Ford Motor Company
88,000 employees
CEO: Jim Farley
Revenue: US$158bn
Ford Motor Company is headquartered in Dearborn, Michigan, United States and has been building cars since 1903, when there was no law to pass a driving test before getting behind the wheel. Ford was the first company to introduce the 40-hour work week and two-day weekend, winning loyal employees as well as drivers.
Ford manufactures passenger cars, such as sedans, hatchbacks and electric vehicles. Ford also makes SUVs (Sport Utility Vehicles) and crossovers.
LinkedIn: Ford
Twitter: @Ford

7. Caterpillar
109,000 employees
CEO: Jim Umpleby
Revenue: USD$59bn
Founded in 1925 and headquartered in Deerfield, Illinois, Caterpillar Inc. manufactures machinery for industries, particularly construction and mining.
The company stopped its manufacturing operations in Russia following its invasion of Ukraine and has donated to support victims.
"We cannot thank the Caterpillar Foundation and Caterpillar employees enough for their generous contributions, enabling the global Red Cross network to provide humanitarian relief in response to the Ukraine crisis," said Gail McGovern, President and CEO of the American Red Cross.
LinkedIn: Caterpillar Inc.
Twitter: @CaterpillarInc


6. IBM (International Business Machines Corporation)
Armonk, New York, USA
312,000 employees
CEO: Arvind Krishna
Revenue: USD$60bn
IBM was founded in 1911 and remains one of the world's biggest IT companies. It is headquartered in Armonk, New York, and offers smart manufacturing solutions that leverage AI, IoT and advanced analytics which can improve quality control, enable predictive maintenance and support supply chain management. IBM's Watson IoT Platform enables manufacturers to connect and collect data from their devices, sensors and equipment across the production line.

LinkedIn: IBM
Twitter: @IBM

5. Tesla
127,000 employees
CEO: Elon Musk
Revenue: US$81bn
As individuals and businesses work towards decreasing their carbon footprint, EV technology can help - and it's evolving every day. In 2018, Tesla's battery packs cost as much as US$150/kWh, which is now down to US$100/kWh.
"Those who have not actually been involved in manufacturing just have no idea how painful and difficult it is," said Musk, in a conversation with Forbes. "There are 10,000 unique parts and processes that have to work."
But the EV industry is up to the challenge. Check out EV magazine's Top 10 best-selling electric vehicles in the US and see which Tesla models made the list…

LinkedIn: Tesla
Twitter: Tesla
4. Rockwell Automation
20,000 employees
CEO: Blake Moret
Revenue: USD$7bn
A leading provider of industrial automation and digital transformation solutions, Rockwell Automation is headquartered in Milwaukee. The company builds automation and control systems which integrate various industrial components, such as programmable logic controllers, human-machine interfaces and sensors, which enable real-time monitoring and control of industrial processes. Rockwell Automation also uses IIoT technologies to connect machines, devices and systems across the company

LinkedIn: Rockwell Automation
Twitter: @ROKAutoEMEA
3. Honeywell International
124,000 employees
CEO: Vimal Kapur
Revenue: USD$35bn
Based in Charlotte, North Carolina, Honeywell was founded in 1906 and utilises smart manufacturing technologies to improve efficiency for customers. Its IIoT solutions enable data exchange across manufacturing systems. Through its expertise across automation, data analytics and connectivity, Honeywell continues to evolve.
In a recent interview with Manufacturing Digital, Rick Winick, Honeywell's VP and General Manager of Automotive Refrigerants, discussed the company's involvement with EVs.
"There are major challenges for the EV manufacturing industry," explains Winick. "As EV makers continue their work to reduce battery power drain and overall vehicle cost, they're looking for solutions that manage power consumption most effectively." That's where Honeywell comes in, with its lower GWP refrigerants used in mobile air conditioning systems.
LinkedIn: Honeywell
Twitter: @Honeywell
2. General Motors
93,000 employees
CEO: Mary Barra
Revenue: USD$156bn
General Motors is a leading multinational automaker which manufactures and sells automobiles and trucks worldwide, from Cherolet's to Cadillacs.
In 1886, GM founder William Durant bought a horse cart company. He went to found the Durant-Dort Carriage Company, which became the largest vehicle manufacturer in the USA, making Durant a millionaire by 40. He founded GM in 1908.
Now, GM is leading the automotive industry in a world with 'Zero Crashes, Zero Emissions and Zero Congestion', something CEO Mary Barra attributes to the people on the team.
"The success of every company is about its people," she told Michigan Daily.
LinkedIn: General Motors
Twitter: @GM


1. Apple
164,000 employees
CEO: Tim Cook
Revenue: US$394bn
Founded in 1976 and based in Los Altos, California, United States, Apple manufactures iPhones, AirPods, Beats and the HomePod.
More than two billion iPhones have been sold since the first model was released in 2007. 83.4% of iPhone users told RBC Capital Markets that they would stay with Apple when they bought their next phone.
Most of Apple's manufacturing takes place in Asia. China has 12 of these factories, as well as the most iPhone users, followed by the USA.
LinkedIn: Apple
Twitter: @Apple
*************************************************
For more insights into Manufacturing - check out the latest edition of Manufacturing Magazine and be sure to follow us on LinkedIn & Twitter.
Other magazines that may be of interest - Healthcare Digital.
*********************************************
BizClik is a global provider of B2B digital media platforms that cover 'Executive Communities' for CEO's, CFO's, CMO's, Sustainability Leaders, Procurement & Supply Chain Leaders, Technology & AI Leaders, Cyber Leaders, FinTech & InsurTech Leaders as well as covering industries such as Manufacturing, Mining, Energy, EV, Construction, Healthcare + Food & Drink.
BizClik, based in London, Dubai & New York offers services such as Content Creation, Advertising & Sponsorship Solutions, Webinars & Events.