Manufacturing news roundup: smart manufacturing & energy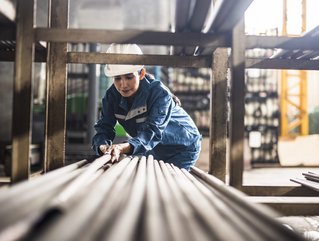 This week in Manufacturing Digital, we looked at GWM's smart manufacturing conference & tips for training & development in 2023
China became the world's largest manufacturer after it joined the World Trade Organisation in 2001 and quickly gained the nickname 'factory of the world'.
But since the zero COVID policy was rolled out, manufacturing in China has stalled. According to CNBC Supply Chain Heat Map data, manufacturing orders from the USA have decreased by 40%.
Over 200 global distributors visited GWM Rayong Plant in Thailand for the 'One GWM - Light the World' conference, to see GWMs smart manufacturing at work.
GWM's vehicles have sold over 11m vehicles in the global market. In the Thai market, GWM is focusing on new energy vehicles.
GWM's Rayong Plant covers 658,800 square metres and manufactures new energy models such as HEV, PHEV, BEV and ICE.
In September, the 10,000th new energy vehicle was produced at the plant.
The conference included a tour of GWM's four manufacturing process workshops, which weld, paint and assemble products.
With the manufacturing industry under increasing pressure to find a solution to the ongoing skills shortage, 2023 will be a crucial year for those looking to improve business performance.
Rob Bright is the CEO of Cloud Assess, an industry-led Training and Assessment software provider for deskless workforces. Bright is also a former manufacturing engineer, with decades of experience in the manufacturing sector. Here he offers his Top 4 reasons as to why manufacturing employers can't underestimate the influence of workplace training.