Nokia: Making the connected workforce a reality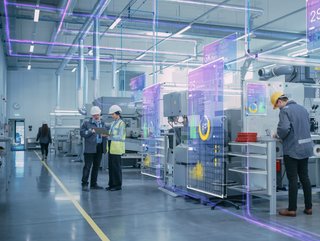 How manufacturers can make the connected workforce a reality
Paul Downey, Head of Manufacturing Marketing within Nokia's Enterprise Campus Edge team, discusses how manufacturers can utilise the connected workforce
Paul Downey is Head of Manufacturing Marketing within Nokia's Enterprise Campus Edge team, where he focuses on the drivers, use cases and implementation of digitalisation for the discrete and process manufacturing sectors.
He spoke exclusively with Manufacturing Digital to explain why connected workforces are important for the manufacturing industry and how manufacturers can successfully deploy connected solutions.
Hello Paul, how do you define a 'connected workforce' and why is it important for the manufacturing industry?
"A connected workforce is one that is digitally integrated within organisations' OT and IT manufacturing ecosystems. It is where workers can seamlessly interact with colleagues, access relevant operational data from connected assets such as autonomous robots and production line equipment and can effectively collaborate within manufacturing systems. Access to the right data and information, at the right time, enables people, machines and processes to work as one – providing workers with new capabilities at the point where they need to make effective decisions and take appropriate actions.
"Connected worker solutions improve collaboration and engagement to drive new levels of worker safety, efficiency and productivity; they are also key to overcoming critical workforce challenges such as worker shortages, retention issues and difficulty attracting new talent. Such strategies also engender a culture for empowered workers, one which realises and embraces the essential role connected workers play within manufacturing digital transformation journeys.
"For downstream oil and gas plants which require near-100% uptime, both speed and accuracy of implementation are of critical importance. When implementing its private wireless solution for Dow, in the largest integrated chemical manufacturing facility in the Western Hemisphere, Kyndryl successfully digitised over 28,000 procedures within four months and completed the full project implementation in less than a year.
"Chevron Phillips Chemical (CPChem), the leading producer in chemicals and polymers, partnered with Kyndryl and Nokia to deploy industrial-grade LTE private wireless networks for eight U.S. facilities. Employees can now access mission-critical business applications, real-time collaboration via Microsoft Teams, online manuals, digital work orders, and machine status data across 3,000 mobile devices.
"How a manufacturer implements a connected workforce will depend on their objectives, operational needs and priorities, and will typically include:
Predictive maintenance
Connecting people and assets to continuously monitor health data, with potential issues sending alerts to maintenance team members' devices.

Zero fault manufacturing
Using remote video monitoring of production lines and software capabilities such as object identification to rapidly alert maintenance to anomalies.
Voice and video communications everywhere
Increase worker collaboration, efficiency and safety with push-to-talk and push-to-video communications everywhere.
Digital content distribution
Accelerate problem resolution with instant access to step-by-step guidance, process information and remote assistance from tablets and handhelds.
Remote expert support
Improve worker support with interactive voice and video communications to on-site experts and remote experts. Using remote video monitoring of production lines and software capabilities such as object identification to rapidly alert maintenance to anomalies.
Self-guided assistance and training
Make learning more engaging and realistic with virtual reality contextual information delivered through smart glasses, tablets and handhelds.
Workforce geo-positioning
Geo-positioning of people and sensor-connected assets allows workers and assets to be located quickly, reducing downtime and increasing worker safety
Connected tools
Improve productivity, processes and quality with wireless tools such as automated nutrunners and tighteners.
Work evidence collection
Improve accountability and processes by empowering workers to create video, audio and text proof of work.
Scanning for asset intelligence
Improve worker responses to planned and unplanned events with instant access to digital information about assets.
Digital Twin
Using data streamed from connected assets across a facility, companies can create a digital twin or virtual view of the environment to model production line changes, stay ahead of supply chain issues, keep customers informed and more, to become more responsive to change."

To take advantage of these applications, Downey suggests that manufacturers need the following in place:
Pervasive, robust, flexible and secure connectivity
"Manufacturers must be able to connect assets and people wherever they are across the facility. They must be able to rely on low latency even as they connect more assets to ensure safe and productive autonomous operations, reliable, accurate monitoring and more. 4.9G/LTE private wireless networks are more than up to the task, they can prioritise mission-critical use cases and as use case needs evolve, manufacturers can add 5G to support the most demanding applications."
Edge Computing
"This ensures data remains on premises and is processed there rather than travelling to the public cloud, supporting the real-time and reliability requirements of use cases such as zero-fault manufacturing."
Devices and accessories
"Protecting existing investment is often a priority and many manufacturers struggle with connecting legacy vehicles, machines and other equipment to a private wireless network to access OT data. This can be easily managed using ruggedised routers and dongles allowing manufacturers to implement autonomous operations, predictive maintenance and other innovative use cases. Workers can access OT data over devices such as ruggedised smartphones and tablets. Using devices with large buttons and push-to-X capabilities, as well as accessories such as helmets with noise cancelling headsets, remote speaker microphones and wearable cameras, they can connect safely with others without removing PPE."
An ecosystem of applications
"The diverse and individual needs of a manufacturer can only be served by an ecosystem of applications from multiple vendors, giving them choice in the connected worker use cases they implement to achieve their goals."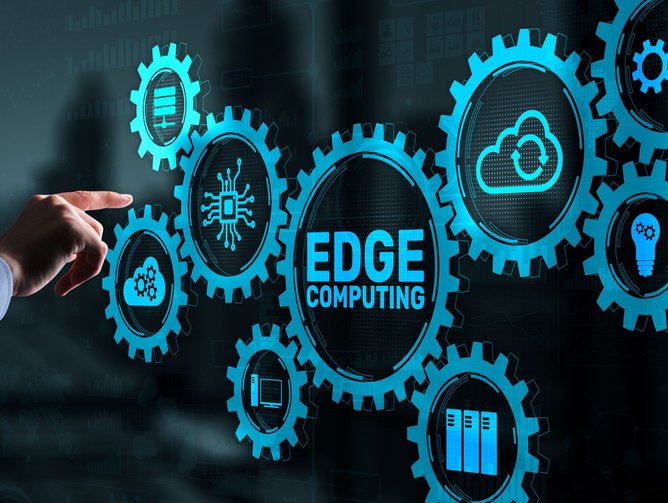 Edge computing
How can manufacturers at different levels of maturity successfully deploy connected solutions?
"The path to Industry 4.0 digitalisation and the connected workforce will depend on the manufacturer's goals and their level of maturity. They may want to move away from pencil and paper activities, implement predictive maintenance or access a digital twin to connect and optimise all operations. Whatever their needs, in a study Nokia conducted with ABI Research this year, we found that one of the biggest reasons digitalisation plans stall is the lack of alignment between IT and operational (OT) teams.
"To overcome this, manufacturers should partner with a solution provider that has a history of aiding industry digital transformation across sectors and can use a blueprint for digitalisation tailored to their needs. Leveraging a pre-integrated platform offering connectivity, edge computing, ruggedised devices and a wide ecosystem of applications will allow them the greatest flexibility and the ability to implement capabilities quickly. Even greater flexibility is enabled through the implementation of private wireless capabilities as-a-service.
"Lufthansa Technik is one company leveraging 5G private wireless to solve its use case needs as it offers remote inspection and approval of engines to civil aviation customers. The need for this arose during the pandemic when travel restrictions prevented in-person inspections and was made possible using 4K wireless cameras and a hyper-fast video link. The trial proved its mission-critical value, leading to permanent adoption, with the company planning to use the network to support additional Industry 4.0 use cases as their needs evolve."
How will making connected workers a reality enable manufacturers to be future-ready?
"Working with a technology provider with the widest product offering, manufacturers can leverage a solution that will seamlessly evolve with them. A 4.9G/LTE private wireless network will evolve to 5G and allow manufacturers to converge existing technologies – including Wi-Fi for IT applications or LMR systems for legacy push-to-talk capabilities – on a single network. This decreases maintenance time and costs and enhances security. Because private wireless networks are built with end-to-end security in mind, manufacturers are protected even as they connect more of their operations.
"Bosch has created a blueprint for smart manufacturing of the future with a 5G private wireless network at its Stuttgart-Feuerbach factory in Germany. The company has implemented a myriad of connected worker use cases supporting increased productivity, efficiency and sustainability and enhanced worker safety, using autonomous guided vehicles (AGVs), advanced and cloud robotics and predictive maintenance. Bosch intends to introduce use cases in the future that use AI and machine learning. This blueprint for smart manufacturing can be applied to other Bosch factories around the globe."
*************************************************
Check out our free upcoming virtual event, Manufacturing LIVE, 6th December 2023.
For more insights into Manufacturing - check out the latest edition of Manufacturing Magazine and be sure to follow us on LinkedIn & Twitter.
Other magazines that may be of interest - Healthcare Digital.
*********************************************
BizClik is a global provider of B2B digital media platforms that cover 'Executive Communities' for CEO's, CFO's, CMO's, Sustainability Leaders, Procurement & Supply Chain Leaders, Technology & AI Leaders, Cyber Leaders, FinTech & InsurTech Leaders as well as covering industries such as Manufacturing, Mining, Energy, EV, Construction, Healthcare + Food & Drink.
BizClik, based in London, Dubai & New York offers services such as Content Creation, Advertising & Sponsorship Solutions, Webinars & Events.