Top 10 Largest Smartphone Companies in the World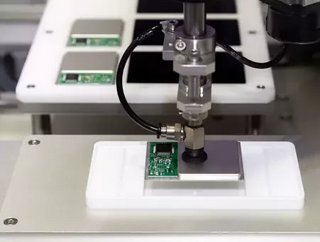 Our countdown of the largest smartphone companies by units shipped last year
Smartphones have become increasingly popular over the past decades. With an estimated 6.4 billion people using them (about 83% of the worldwide population), the global smartphone market is truly enormous.
As such, we've listed ten of the world's smartphone brands, ranked by units sold in 2020. Chinese smartphone makers dominate the list, but as expected it's a South Korean and a Californian brand battling it out for top spot...
10. Alcatel Lucent

You may not have heard of Alcatel Lucent (they were bought out by Nokia in 2016) but you have probably heard of their smartphone brand, OneTouch. The France-based company shipped 20 million units of their phones in 2020, thanks mainly to their extremely cheap pricing - an Alcatel phone can cost as little as £25 in the UK!
9. ZTE

ZTE are the first of many Chinese manufacturers to make this list. The partially state-owned company falls behind many of its domestic competitors at home but garners a 10% market share globally, shipping 45 million units last year. 
Unfortunately, it has suffered the same fate as fellow Chinese brand Huawei in being blocked from using several countries' 5G networks, including India and Sweden, meaning its global standing may suffer in the future.
8. Lenovo

Lenovo are better known for their laptops rather than smartphones, mainly due to the fact that all their phones are branded as Motorolas - Lenovo bought the company in 2014 to bolster its standing in the US market. 
Lenovo now has the fourth-biggest share in the American market, with a 7% portion. Worldwide, the company, whose flagship phone is the Motorola Edge, shipped 50 million smartphones last year.
7. LG

LG's inclusion at 7 on this list may come as a surprise, as it was announced in April 2021 that the South Korean company were closing their mobile division after six years of losses. Despite this, they still shipped 55 million phone units last year. 
You can still grab an LG phone, such as the flagship LG Wing, but only while inventory lasts. It's safe to say LG won't be sitting this high next year.
6. Xiaomi

Xiaomi quickly rose to prominence at the start of the last decade before becoming the biggest smartphone manufacturer in China in 2014, four years after its inception. Since then, Xiaomi has fallen behind Vivo and OPPO to have the joint-third most sales in its own country. The brand continues to grow overseas however, launching the Xiaomi Mi 11 Ultra to try and rival Samsung and Apple's flagship phones. The Chinese phone makers shipped 95 million units in 2020.
5. Vivo

Vivo are relatively new on the mobile phone market, having been founded just 12 years ago. They shipped 95 million units last year, but the vast majority of these sales were in Asia. In China, where the company is based, it was the biggest phone maker by sales at the start of 2021, currently occupying just under a quarter of the market. 
In India - where Vivo is well known through its sponsorship of the Indian Premier League -  it is the third-biggest phone maker behind Xiaomi and Samsung, with a market share of around 16%.
4. Oppo

Oppo is the fifth Chinese manufacturer on this list (but not quite the last). While it has always fared well among its domestic competitors at home, it has grown exponentially over the last six years worldwide. It now occupies 10.8% of the worldwide market, up from 2.2% back in 2015. This has equated to the shipping of 111 million units in 2020; while some of these units can cost as little as £150, the Oppo Find X3 Pro will set you back more than £1,000.
3. Huawei

The final and most famous Chinese phone maker on this list, Huawei were pretty unheard of in the west for most of their 33-year existence. Their worldwide market share has grown from 3 - 8% over the last nine years, while its global exports more than doubled between 2015 and 2019. They shipped 152 million units last year to put them third in this top ten.
However, the phone manufacturer has now been banned from several countries' 5G networks, while it has restrictions imposed on it when it comes to working with US companies - both these factors may well start to put its sales into serious decline soon.
2. Apple

Since the iPhone revolutionised mobile technology in 2007, Apple have been renowned for high quality, albeit expensive, mobile phones (the latest model, the iPhone 12 Pro, will set you back about a grand.) The smartphone currently occupies about 15% of the worldwide market, but its market share in India (just 3%) and China (13%) mean there are still countries where the iPhone can continue to grow. 
There isn't much more room for growth in the United States, where the iPhone made up for a staggering 65% of smartphone shipments in Q4 of 2020. In total, Apple shipped 215 million units worldwide last year.
1. Samsung

Samsung has dominated global market share for every quarter of the last three years (apart from Q4 of 2020, when Apple briefly took the crown.) The South Korean company shipped an enormous 315 million units last year - 100 million more than Apple. 
The tech giant has managed to strike the perfect balance between quality and affordability - while the Galaxy S21 can cost as much as £1,300, some handsets can cost just £150. The Galaxy, first released in 2009 (21 years after Samsung released their first phone) was the first to run Google's Android operating system.