News roundup: reshoring, 5G innovation & the supply chain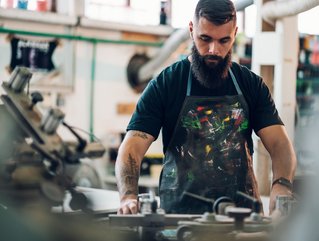 Manufacturing news roundup: 5G excellence, reshoring to steady the supply chain, print services manufacturing technology & digital factories
Verizon brings its 5G excellence to Deloitte in a collaborative innovation for the manufacturing sector & the development of smart factory solutions.
Guangzhou is China's southern manufacturing hotspot & has projects worth US$945bn planned for its post-pandemic future, including vehicle manufacturing.
Japan advances its reshoring plans to boost the semiconductor supply chain and advance its manufacturing capabilities, as IBM & Rapidus stand firm.
Barclays has warned of a US$15-$25 oil barrel downside, due to a decrease in manufacturing activity caused by COVID-19 & Russia's invasion of Ukraine
IT consultancy Xerox has acquired print services provider Advanced UK, in a move that will transform print manufacturing technology.
Digital reality solutions company Hexagon has invested in Divergent Technologies, the first modular digital factory in the automotive industry.